Hampshire's Best Hog Roast Caterer
Here at Spitting Pig, Hog Roast Hampshire we provide sumptuous hog roasts through out the county of Hampshire every day serving delicious potions of hog roasts, the freshest salads and lovely warm new potatoes. The Spitting Pig Company over the past 25 years has built up a reputation of excellence in the hog and spit roast industry and we here at Spitting Pig Hampshire feel very proud to be part of the Spitting Pig group. We are the nation's largest hog and spit roast company and are Europe's leading manufacturer of hog and spit roast machinery. We consider ourselves to be experts in the part of hog roast and believe we can delivery outstanding results that set us apart from the competition.
We work all year round with state of the art hog roast machinery purpose built by and for the Spitting Pig. We cater right across Hampshire and it is a perfect choice for private parties, corporate events or weddings. All our chefs have years of experience working on hog roast events for Spitting Pig and you'll be amazed at what we can do.

Come on down for the finest in Hog Roast Hampshire catering! Why not have a hog roast in Portsmouth with rolling hills and fabulous coastlines, there is no finer way of enjoying the summer sun or welcoming in the mystique of winter, as the colours of the turning leaves begin to decorate the crown of the horizon for miles around. Watch in awe as the hog slowly turns, the delight of a Fareham pig roast, the splendour filling the eyes with delight, the aromas arousing the nasal passages and the texture which is like no other.
Arrange a hog roast Southampton party with us and you are in for a real treat. The jewel in the crown of the region, our pig roast services have become a favourite with church groups as well as the mad parties of a certain Calvin Harris, who is also a native of Gosport. Having our heritage in fine cuisine, our direction into the realms of hog roasts in Chichester allowed us to truly bring the worlds finest taste to citizens of our beloved regions.
Aware that, in our busy lives filled with time constraints, the people of the country really appreciate what 'down-time' they can get. With this in mind, we create and craft hog roasts of mass pleasure. The food is epic, all ingredients are so organic that it may seem impossible. Where some farms are happy to feed their livestock with the height of organic brilliance in the form of animal feed, the animals we utilise in our roasts are encouraged to speak their minds whenever possible. The vegetables, continually being reprimanded for their ability to make people weep with joy, help to create, alongside our various and shockingly good meats, food which has given us a reputation as a good hog roast caterer.
Years Of Hog Roasting Experience
As well as residential locations, the Hog Roast Hampshire team have also provided hog roast catering in a range of different locations. Just like with all the venues we have provided services for, we offer all versions of service which include the "All Inclusive" package. This allows for every avenue to be provided for such as the hiring of the hog oven as well as all types of meat such as lamb, beef and a vegetarian option. Our team also provide other types of condiments such as potato salads and a Waldorf salad.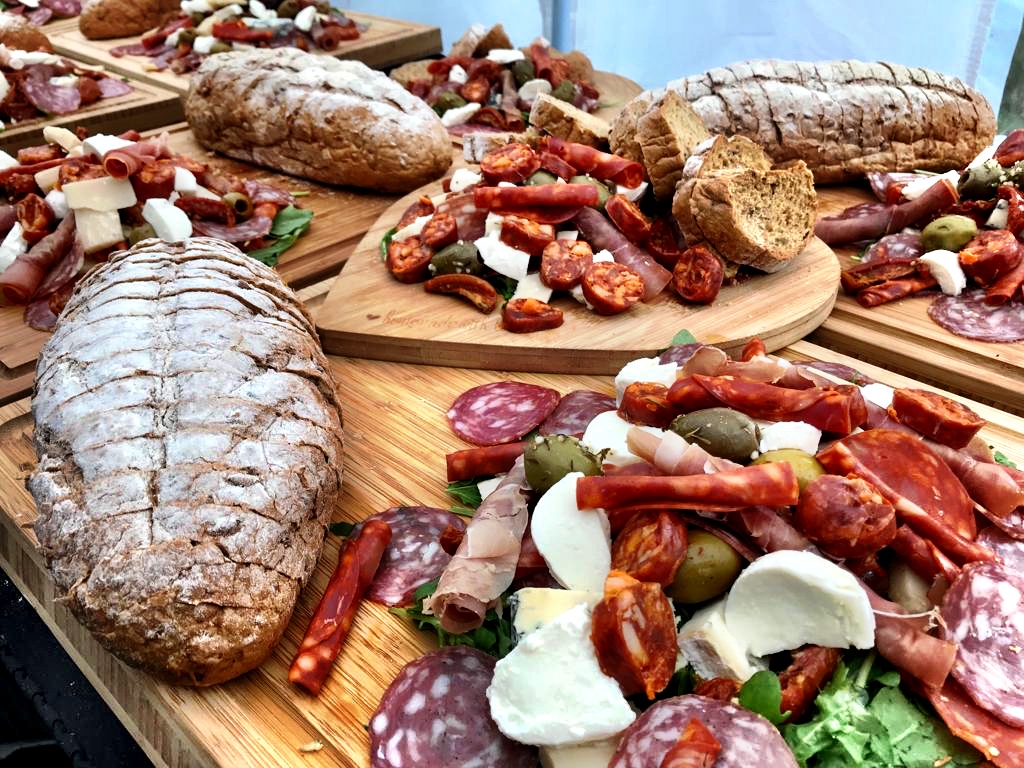 All of our services are provided for at a very reasonable price and we always take into consideration an individuals' budget so that the best possible service can be given to them. This has proven to be very popular with previous customers all across Hampshire, remarking on professionalism and punctuality. Our Hog Roast Hampshire team like to contact customers a week in advance so that we can run through what they actually want so there is no confusion. This has allowed for an even smoother process to be given so that the best possible service is provided for.
Through our hard work, determination and complete love for what we do, our team hope to serve the people of Hampshire for many more years to come. Our team are proud to cook the food and the sight of people enjoying the food at whatever social occasion never becomes boring. People of all ages have enjoyed from our hog roast catering and with it being provided at incredibly reasonable prices customer satisfaction is always at a high. For social occasions of any kind, why not consider choosing hog roast catering? With years of experience providing services for a whole host of people, many people have recommended our services to their friends and family. Not only does this mean they can make their loved ones very happy but it also allows for them to experience tasty and succulent hog roast meat once more. Ultimate satisfaction with the hog roast Hampshire catering services is what we pride ourselves on as well as providing a value for money service.