Hog Roast Machines For Sale
Always dreamed of owning a hog roast machine? Maybe you thought they were too expensive? Or have you been putting off upgrading your hog roast machine for a while? You have come to the right place where we can solve all of those with our fantastic range of hog roast machines all at very reasonable prices that blows any other hog roast machine out of the water!
Take a look below for a preview of our range and see for yourselves just how fantastic a Spitting Pig Hog Roast Machine is:
The Hogmaster: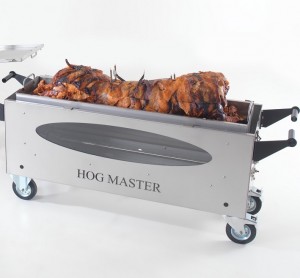 This amazing machine has reinvented the hog roast industry. It is the lowest prices machine on the market but it's also the best product. You don't need to spend more money for quality when we have the British built Hogmaster that is proving a firm favourite amongst the hog roast catering industry.
The Titan: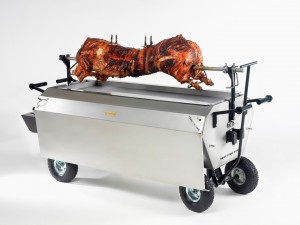 The design alone of the Titan will stand this machine out from the crowd! It's a great visual piece at any party as well as being super practical and versitile for the chef, allowing a choice between a hog roast, spit roast and even a BBQ. This machine has been designed and built to cook the perfect product but also created to make hog roast catering in any weather and in any place easier.
The Platinum: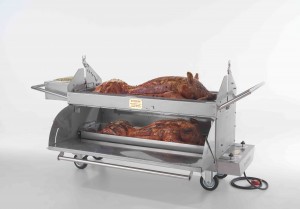 Our Platinum machine is the premium of our range, boasting a whole host of additional capabilities that most hog roast machines cannot perform. Its sheer capacity alone will stand this machine above any others when needing to cater for a large number of guests.
The Hogmaster Pro: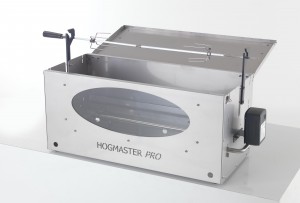 The Hogmaster Pro is proving to be very popular amongst many pubs and hotel chains to still provide the great flavours and tastes but on a smaller scale. Or if you are looking for a hog roast machine for personal use that it easy to store away this is the perfect machine.
We have a dedicated site for the sale of our range of hog roast machines. Head over to find the perfect hog roast machine for you. The site has everything you need to help you get started at competitive prices. Start cooking your own hog roasts today!