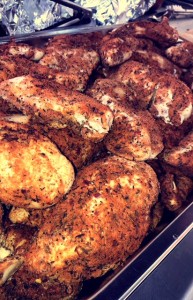 We're glad you found us. We're Spitting Pig, the hog roasters you can trust to pull a couple of proverbial rabbits out of the hat, and perhaps pull out some actual rabbits to cook on a spit if you like! We're the undisputed champions of spit roasting and tray roasting, we're big on roasting pigs, as our name gives away, and if your event needs an injection of life we're sure our hog roasts are just what you've been looking for. There is one thing that's as good as our pig roasts and that's the other spit roast options we make. Chickens, turkey and lamb are the other whole animals we can spit roast, and we also cook the finest cuts of beef and chicken kebab for the spit roast option. We put to use unbelievable levels of skill to get the most brilliant, succulent tastes and textures from our organic and spit roast meat options.
Portsmouth is such a vibrant busy place to live and work, its famous for being the united kingdoms only island city and is home to the oldest dry docks. It attracts thousands of tourists in the summer as its a great holiday place for children and families. This year Portsmouth are holding the 2012 Solent Festival of Culture which celebrates 200 years of Charles Dickens and they host many festivals. Our meat is only sourced locally from the Farmers market which is held monthly in the mid week- voted the best market in the country they have everything ranging from beef to pork, fresh salad and vegetables. So you really would be eating the freshest finest food in Portsmouth.
Spitting Pig will introduce you to the most appetising foods known to man, from Spitting Pig roasts to soups, salads and puddings we have a bit of something for every hog roast Portsmouth. Spitting Pig hog roast Portsmouth menus are all about offering you the best food at the best possible prices, with the greatest choice of meal selections there is. We make it so you're able to design our menus by mixing and matching the finest foods that take your eye. We're not like those other companies who deny you the freedom to add your own personal touch to their menus, Spitting Pig isn't like that at all, instead we're embracing of all our customers' opinion and will look to accommodate you any way possible, and that includes making creative, bespoke menus for an event.
The Best Hog Roasts In Portsmouth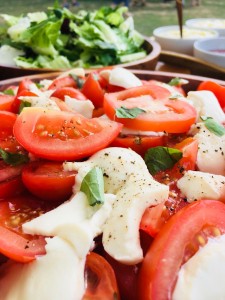 We are also quite well known for our crackling we receive rave reviews from all of our customers on how crispy and well truly amazing it tastes!  Because lets face it who wants rubbery sticky crackling? The secret to that is salt- when we but our fresh pigs in for your event we score the pigs skin in to diamond shaped cuts and rub in gently the salt with a touch of oil. As the pig is slowly roasting the oil started to get really hot and it draws out the moisture in the pigs skin which causes it to split and crack. And that's all there is to it!
The hog roast Portsmouth we make speak for themselves as far as the quality is concerned, that's because they're made from only the very best ingredients that we can get our hands on. We've never made compromise or settled for second-best when it comes to buying pigs, we've instead actively searched up and down the country to find the highest quality pigs. What we ultimately found was that there was no need to search the country, as the best pig supplier was right here on our doorstep, rearing the most nutritious, free range pigs that there are. With free range pigs of such a high standard it doesn't take much imagination to see why our hog roasts are the best you can find. By appropriating the best pigs on the market we can make your hog roast Portsmouth event dreams realised.
The catering that we've perfected is suitable for all events, in fact it's designed for all events, as we have different catering options for wedding, corporate or party style events.