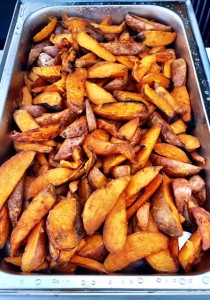 With a name like Fareham, you could almost expect the hog roast to be the staple meal of this market town in the centre of South Hampshire. And, in truth, such British tradition is never far away in the town. Hog roast Fareham has catered at a variety of events in the area, and we can confirm that the past is integral to the very shaping of the place. Food like the hog roast hire Fareham, which has been feasted upon since the days of Fareham's origins in the Norman era, would probably struggle to find a more welcoming town.
Evidence of the tradition that drives Fareham is to be seen everywhere, from the various museums and forts, to the street names that adorn the town's signs. The town was traditionally famed for its clay soil, which engendered industry in the formation of bricks, tiles, and chimney pots. To recognise this, streets in the town include names such as Kiln Road: a nod to what the town was built on. The Royal Albert Hall is probably the most famous monument to be built with Fareham bricks, but, seeing as it is one of the most famous landmarks in Britain, that is certainly no mean feat.
Fareham, then, can be seen as a significant part of British history. And at all times in the history of our great country, food has been at the forefront of celebrations, gatherings, and important occasions. What better way to celebrate than with a veritable feast? And can you think of a better veritable feast to celebrate with in a traditional market town such as Fareham, than a Spitting Pig hog roast? We cater to all manner of events. Are you planning a reunion in Fareham? Then bring old friends and family together with succulent flavours that cannot be matched. Getting married and want the reception to match the image of the town? There is no better way than with a sumptuous hog roast hire Fareham; served to you by those who know exactly how it should be served. Or maybe your company is planning a convention in the town. If so, what better way to impress your colleagues or rivals than with freshly cooked hog roast Fareham pork, sliced and diced perfectly, the smells of the crispy crackling wafting through the air.
Hog Roast Fareham Leaders In Our Field
The Spitting Pig hog roast company is one of the founders of the modern hog roast in the UK. We recognised a niche in the market, the potential to bring this long celebrated delicacy back to the forefront of English cooking. Our modern twist on this unique classic is suitable for each and every occasion that you may be about to host in Fareham. If you want a night to remember, and flavours that will stick in the mind, then look no further than our famous hog roast Fareham.
A hog roast Fareham is perfect for any occasion from a garden party to a Christening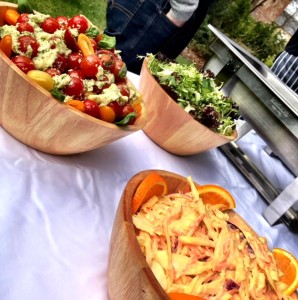 we are able to help you choose a menu that is perfect for the occasion we can cater either  formal or informal events from buffet to sit down meals where we can bring the food to the table for your guests, we can give you paper plates and napkins if it is something a little more casual or real crockery and cutlery what ever the style of the event you have coming up we have the expertise to ensure your event is a success from start to finish and hopefully you will put your trust in us to cater at many more events in the future whenever you have a hog roast in mind you will know where to come.
We turn up at your event around six hours before we roast from scratch we rub the pig with a layer of salt to make our award winning crackling perfect and we leave it cooking in its own juices whilst we prepare the accompaniments, salads or vegetables whatever you decide to eat with your pork sandwich it is always a treat to the taste buds my favourite part about the pig has got to be the crackling as the pigs always crackle great in our machines.