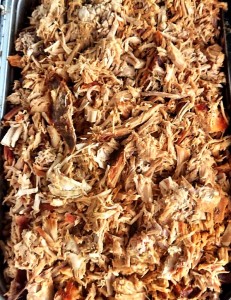 On the Southern Coast of England, Hampshire incorporates many towns and cities. With such a fantastic mix of locations, the county is always buzzing with events, occasions, parties, and general merriment. With beaches littered up and down the long stretch of land that makes up Hampshire, there is a multitude of ready made places for people to enjoy themselves and make the most of life.
Did you know that Hampshire have their own breed of Pig?
Yes, its called the domestic swine bread, they have a black skinned body with a white band that covers the stomach and front two legs of the pig. There ears stand upright, this bread originated between 1827-1839. Other pigs in the country that still remained after that time then developed into Wessex Saddle back, still quite similar to the swine but they had floppy ears.
Hampshire attracts 100's of tourist each year and is a fantastic spot to have a hog roast Hampshire, we have great sea side resorts and national parks, as we are on the coast line the weather tends to be great as well. Hampshire is home to famous writers such as Jane Austin and Charles Dickens and was once the birth place of Isambard Kingdom Brunel who ultimately revolutionised public transport with his passion for engineering by building many important tunnels and bridges. Hampshire's county council also maintain and own what is left of Winchester Castle, it is the largest most beautiful castle that still stands in England. As you already know it was the place where Prince Charles and Lady Diana were married and they had wrought steel gates installed to honour the joining of them both.
And what is the one biggest factors in the joy of life? We at hog roast Hampshire would have to argue that it's all about the food. With so many exciting places to visit in Hampshire, and with events occurring daily, the catering industry is faced with a potential goldmine. With all the celebrations happening every day in Hampshire, what better way is there to make them go off with a bang than using the caterers at Spitting Pig Hog Roast Company?
Hog Roast Hampshire Leaders In Our Field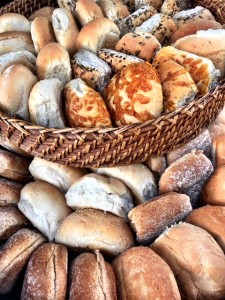 Our succulent hog roasts are the ideal accompaniment to each and every one of your hog roast Hampshire occasions. Whether wedding in a wonderful Winchester hotel, or partying in Portsmouth, can you think of a better sensation than a traditional Spitting Pig hog roast? These fantastic flavours have been a part of Britain's feasts since the days when Winchester, the county town of Hampshire, was the capital of England. Hog roasts offer the best cooked meat the country has to offer, and if you are planning any event in Hampshire, Spitting Pig's unique twist on this classic feast will sit perfectly alongside your plans. Our staff knows how to bring the perfect hog roast Hampshire catering experience, whatever the occasion.
Hampshire is the ideal place for a hog roast. Other than the beautiful beaches and exciting cities, our county also features the national parks at The New Forest and South Downs. With so much natural beauty in the area, there is an abundance of reasons to bring every event you plan to Hampshire. For outdoor events in the UK, there really are few better counties. Imagine the hog roast Hampshire celebrations, as you gather with friends and family, joining together again for an anniversary, a birthday, or just a good knees-up. The beer flowing. The sun shining. The beach or the hills in the background. And all the time the sumptuous smells of the hog roasting, the crackling crisping up, the cider bubbling, and the herbs and bay leaves doing their job. Is there a better way to compliment the countryside than this?
Hog roast hire Hampshire offer our unique machine hire option available to yourselves, maybe you've only got a small event or you just want to be your own chef for the day, all you'd have to do is inquire with our team we would quote you the best price possible. If you decided to ahead, we would then deliver the machine and gas to your chosen location on your event day and then you'll be ready to fire up your hog!
At hog roast Hampshire we have been responsible for a myriad of events in the lovely county of Hampshire. We have the experience, the knowledge, and, most importantly, the taste sensation that can make every single event you host a success. When you next need to bring a party to Hampshire, whatever the occasion, look no further than our hog roasts. We won't disappoint.