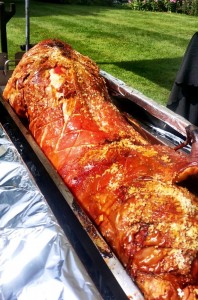 Getting an event off the ground isn't always as easy as you'd hope, but with a Spitting Pig hog roast Southampton, you'll have no trouble kick-starting the party event atmosphere because we have all the ingredients for a splendid event occasion with our luscious hog roasts. Spitting Pig has a book full of hog roast secrets and experience to give your event the perfect platform with food so good it's hard to believe. We make hog roasts that are the envy of the catering world, there are a lot of companies out there that wish that they could make hog roasts half as good as we do, but they don't have the tricks of the trade and the decades of dedication to the cause to give them the hog roast results that we consistently produce.
Southampton is home to the largest stretch off medieval walls in England as well as the Tudor House Museum, as we all know hog was an essential part to their diet back in the day and pork was included in the domestic banquets. It was only back then when the Lords and Lady's had to reserve the meat, nowadays that has all changed and it's accessible to anybody. Many people think that hiring a catering team for a hog roast is something that the richest people can only afford, but that were your wrong, hog roast hire Southampton provide quality fresh food at an affordable price.
For years now we've chartered new territory, making hog roasts for customers of all standings for all purposes, from making a hog roast Southampton for hundreds of people at a celebrity party or making a hog roast for my old school friend John, a small business owner who contacted me to make a hog roast for his wedding. People come to us because they've seen or heard of the value a hog roast can bring to their occasion.
The Best Hog Roasts In Southampton
Just contemplate for a moment. Your guest arrives and as soon as they open the door to the venue they're struck by a truly appetite whetting aroma, stemming from the most scrumptious roast pig, even before they see an actual visual of the hog roast Southampton they'll already be hungry, when they do see our hog roast it's a done deal and they simply cannot wait for the food to be served. There's nothing quite like seeing a weighty whole pig cooking, as it drips with juices, glaring from the light with an inviting appearance that you can only have with a hog roast. The hog roasts smell good, look good, best of all they taste remarkable.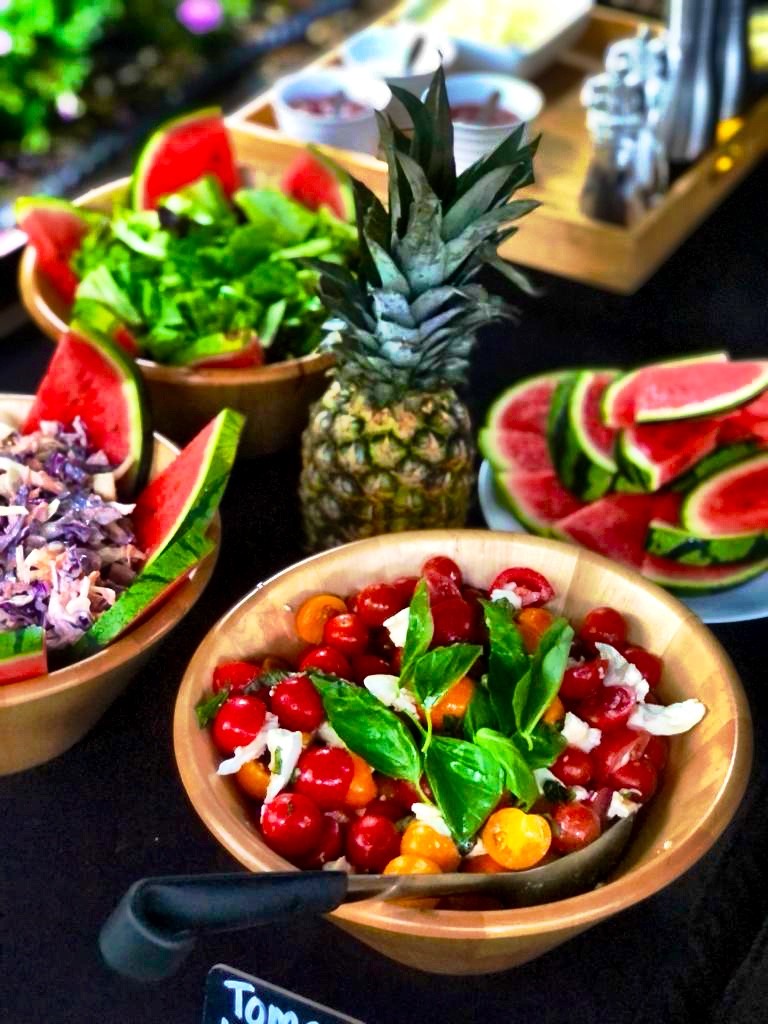 Spitting Pig has been in the catering business long enough to know a thing or two about catering at events. One of the things we've learned over the years is that the most expensive catering isn't always the best, just as the large buffet and sit-down menus we have aren't necessarily the best, lots of people prefer the easy hog roast sandwiches and snack spit sandwich menus, despite the lower cost.
You can count on our experience to get through the hog roast Southampton event free of error, it's our guarantee that each service is perfect and as advertised, with our spit roasts served on the dot to an immaculate standard. Mouths will water and people will fall head over heels with hog roasting after the hog roast experience we give them.
Now that the weather is turning cold maybe you want to warm your guests up, our winter warmer menu is a traditional menu with spit roasted turkeys and pork available with only the finest winter vegetables. So if you want something a little different for your Sunday lunch this year it's the perfect choice.
Maybe you've got an event planned and you'd like the opportunity to roast your very own hog or any other meat that takes your fancy. With hog roast hire Southampton we offer our D.I.Y hog roast. We would deliver one of our Spitting Pig machines to you in the morning of your event your freshly prepared meat all ready to go into the roasting tray; you would also receive a bottle of gas. One of our chefs would help set it up for you and then the calving is left to you. Your guests will be amazed and once they taste your roasted hog they will be wanting more!
Call us to make an event booking, or to enquire about our prices. Our team are very friendly and approachable and will help you decide what menu best suits your event.