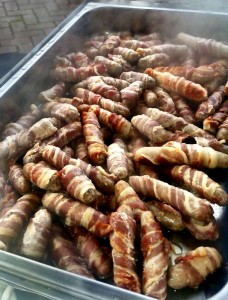 At Hog Roast Kings Worthy, we know the most important thing about Christmas is the time spent with family. Throughout the year, we Brits work and pack so much into our busy lives that family time often gets overlooked and therefore it is understandable why the festive period means so much to people – as it is truly the time to sit down and enjoy good food and company with your friends and family. That's why we believe Christmas dinners are the most important meals of the year but it is also why it makes us sad, as so often people squander their opportunity to celebrate with mediocre carveries and bland cuts of meat.
Whether we're talking about the dinner you eat on Christmas day itself, or the dinner you eat at a party with friends during the run up to the big day, the food you eat should always be worthy of the occasion. This is our belief at Hog Roast Kings Worthy, and there is one woman we know who shares it. Recently Jean, the manager of a retirement community, got in touch with us. She wanted to provide the lovely, elderly residents of her home with a feast fit for kings, which is why she asked us to cater for her Christmas party.
Jean had come to the right people. Our Hog Roasting machines are not only capable of cooking 35 whole turkeys through and through within just two hours, but also, the rotisserie style of cooking, means that the bird is constantly turning, allowing the basting fluids and seasonings to be dispersed evenly throughout the meat, meaning our Turkeys are never dry, but succulent, flavoursome and fresh!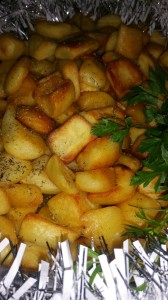 When the day of the party arrived, our team were on hand nice and early to set-up the room and lay the tables. As the guests arrived, our birds were already turning and their smell wafting through the air. At serving time, guests were eager to eat, and were nothing but complimentary about the food. Thanks to the team at Hog Roast Kings Worthy, Jean was able to give her residents a meal they deserve!