Planning any kind of large event that features food is no easy feat but with Hog Roast Bordon at the helm, you're already on the right path to success. We've spent many years now catering both huge functions and intimate occasions, from just a handful of people to several hundred guests, as we have the capabilities and the dedicated, professional team members to be able to do either with ease. Whether you're organising a personal event like your wedding day, engagement, anniversary or a birthday, or arranging a corporate event to either impress your customers or business associates or to celebrate staff or work achievements, you can trust Hog Roast Bordon to exceed your expectations.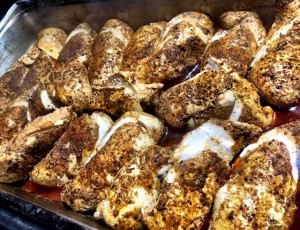 For Carrie's corporate function that we catered on Friday, she asked us to provide our Southern Slow Roast Menu for 300 guests, including several vegetarians and a vegan guest. We have years of experience of ensuring that all kinds of personal tastes and special diets are catered, and this particular menu is excellent for that and even includes a vegetarian option. You get to choose three marinated meats from a possible five of barbecued pork, Texan beef brisket, Cajun-spiced whole chickens, Creole-spiced lamb, and Louisiana sticky pork ribs, and they are all roasted low and slow and then served with a variety of accompanying sauces like hot pepper, Jack Daniels barbecue glaze, and Stubbs bourbon bbq sauce.
We don't just stop there though! You also get four tasty side dishes, such as corn on the cob, Greek salad, coleslaw, mac and cheese, a green leaf salad, jacket potatoes, and sweet potato wedges, and our highly popular halloumi and vegetable skewers are a great choice for vegetarians. We can always adjust our menus to fit dietary requirements, and in this case, we could cook separate vegetable skewers without halloumi for the vegan guest.
On the day of Carrie's event, our Hog Roast Bordon team arrived at the hotel venue hours before food service and started slow-roasting her choice of chicken, lamb, and pork for hours. While they were bubbling away nicely, we got on with the rest of our dishes, including mac and cheese, baked potatoes and salads and by 7.30pm, it was finally time to serve hundreds of guests plenty of choice and variety.