Action-packed company team building days are being increasingly popular with employers eager to think outside the box to find ways to motivate their employees and strengthen their working relationships. They are evidently also starting to be more creative with their choice of food for these events, which is why the particular company who called us last week, wanted Hog Roast Brokenhurst to provide some exciting grub for their staff, after a nerve wracking morning dangling from ropes over a cliff for an abseiling team building event!
Thankfully the only equipment we had to worry about was our trusty hog roast machine, which would not be stationed anywhere near the cliff edge! We had no trouble accessing the venue and setting up in our designated cooking area, as our machines are so versatile and easy to transport, they can be used just about anywhere!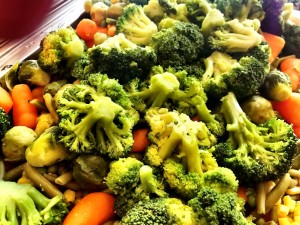 We arrived just as the company's abseiling novices were embarking on their quest and after seeing all the worried faces, we were even more determined to have a delicious treat waiting for them when they got back to the activity centre, to reward them for their bravery!
So, whilst the office staff were being instructed and equipped, the Hog Roast Brokenhurst duo were busy slowly roasting our ethically-reared pork and preparing some heart-warming seasonal veggies and buttery new potatoes, ready for their return!
We were ready to serve at precisely 1pm as promised and when our 40 diners swarmed back into the centre, they looked infinitely more relaxed than when they were leaving earlier that morning! We congratulated everyone on their achievement as we served them their well-deserved lunch and we were congratulated in return for the quality of our food and the swiftness of our service!
Everyone agreed the food made their battle with the cliff worth it, but they all decided they would rather have skipped the scary part and just enjoyed the lunch instead! We're glad the Hog Roast Brokenhurst team managed to make them feel better with our great freshly prepared grub and friendly service, and hopefully their boss will have something more relaxing planned for them all next time!