Our friendly catering team members here at Hog Roast Burridge are all delighted to cater any kind of special occasion that you may have in mind and over the years, we've provided mouth wateringly tasty options for just about any party or event that you can think of. We not only cook moreish hog roasts, however, as we prepare, cook and serve all kinds of other food too, so whether you're planning on having a hog roast centrepiece on your wedding day, piles of spit-roasted turkeys on your birthday, a whole English lamb at a corporate function for hundreds of delegates or something totally different, we offer something to suit everyone.
We're proud of our signature food, of course, after perfecting it over many years using our own trusty equipment, and we love to make both pigs in buns (where we cram the slow-cooked meat, crackling and homemade apple sauce and sage and onion stuffing into fresh rolls and wraps) or a plated meal, where we also cook your choice of vegetables and potatoes and smother everything in our onion gravy. Nevertheless, our spit-roasted meats are also very popular, and instead of turkey or lamb, you could be dining on chicken or beef or even something a bit more exotic.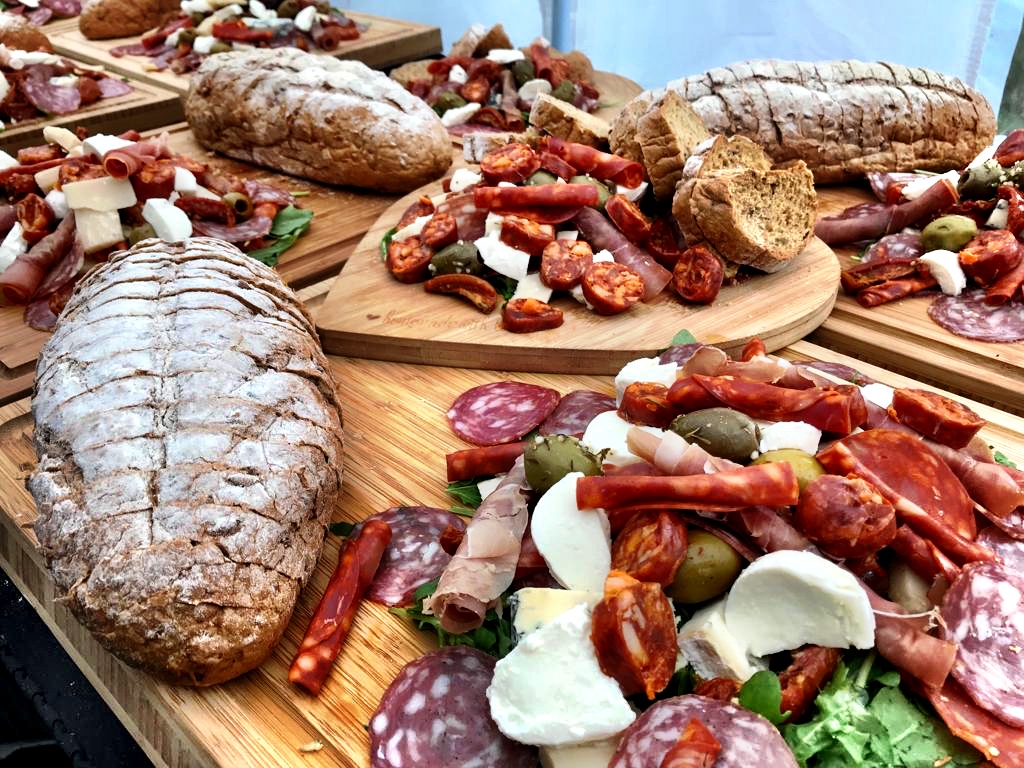 With one of our special Hog Roast Burridge standalone menus instead, we can wow your guests with something distinctly unique, like our Southern Slow Roast, where we cook up three marinated meats and serve alongside four sides – and you get to choose all of these in advance of your special occasion. Our three-course Alfresco, on the other hand, has an Italian twist, where we serve platters of meats, cheeses and breads for your starter, then you queue up for one of our famous hog roasts, and finish your meal off with a selection of desserts.
We're also highly flexible, so if you fancy creating your own dream menu, you can easily do so by mixing and matching dishes from ours, and that's whether you want to just add a side or you'd like a great feast. For all your catering needs, call Hog Roast Burridge today and we'll help you make special memories.