With one of our speciality Hog Roast Winchester standalone menus featured at your next party or event, you can impress your guests with a showstopper of a meal that includes mouth watering food that they may not be expecting. Our standalones each give a little bit of a unique twist to our food, and whichever you choose, we're sure that it'll be devoured with relish by everyone you invite and then remembered for a long time to come too.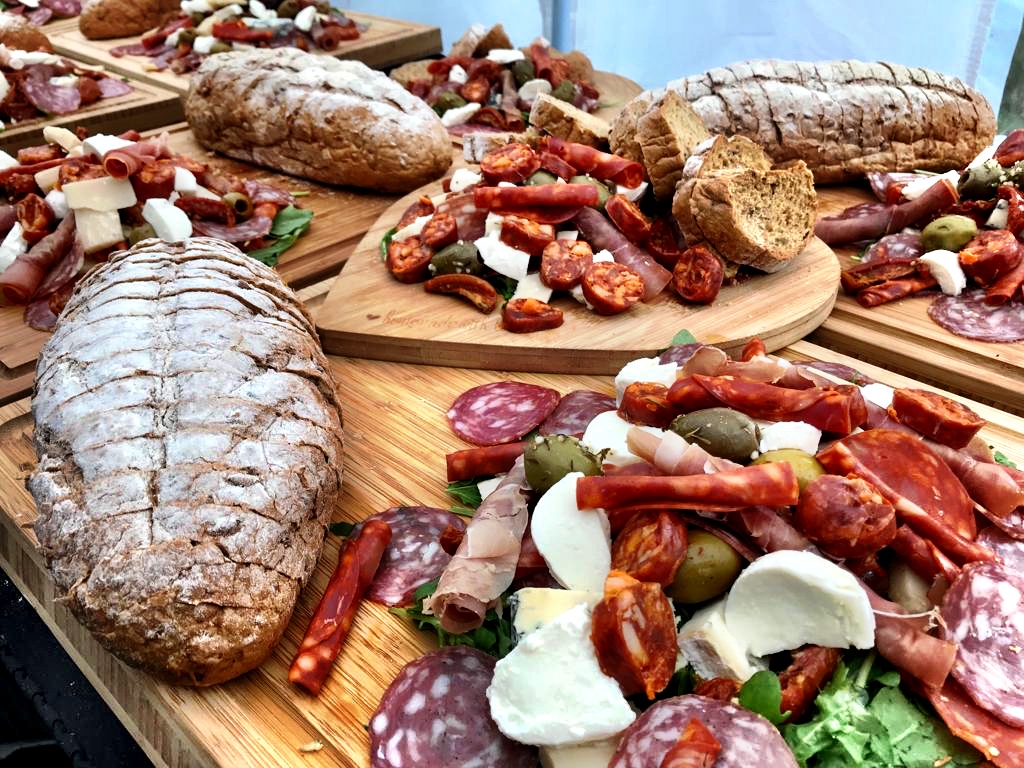 We introduced our Hog Roast Winchester Alfresco earlier this year and it's proved to be a timeless classic that's suitable for all kinds of special occasions – from posh weddings to backyard get-togethers. With this menu, you get three courses of hearty food that starts off with Italian platters of meats, cheeses and breads, all served with extra virgin olive oil and balsamic vinegar, followed by a hog roast centrepiece main served buffet style, and then a choice of desserts, like cheesecake and profiteroles or summer pudding and chocolate torte. It's a feast of great proportions that people try and love and we think you will too!
For a totally different menu that's just as tasty, how about our Southern Slow Roast, which comprises three mains of marinated meats and four hot or cold sides. You get to choose your favourites in advance, like BBQ pork, Texan beef brisket and spicy whole-roasted chickens served alongside mac and cheese, new potatoes, gourmet coleslaw and corn cobettes, or perhaps you'd prefer sticky pork ribs, minted lamb, pork butt, seasonal vegetables, fries and a couple of salads instead. Either way, you'll adore this menu and so will your guests.
Alternatively, you may well fancy our scrumptious one-course Loaded Fries, which are served topped with your choice of pulled pork or brisket of beef, either a spicy or zesty slaw, melting cheese and jalapenos for a bit of a kick. They're a taste sensation that you won't be able to get enough of! Whether you're thinking of one of our standalone menus or you'd like to create your very own menu, Hog Roast Winchester can help you to dine in style so call us today and see how.