If you've ever fancied cooking your own hog roast from scratch, whether for your own customers if you're a caterer or if you'd simply like to try it out at home in order to treat your family or friends, Hog Roast Fawley are the ones to call. We provide not only a top-notch machine in order to do so, which we make ourselves and are the ones we always use for our customers and their guests, but you also benefit from the knowledge and experience of one of our highly-qualified chefs when we drop the machine off at your choice of venue, as we walk you through exactly how to use it and how to get the best out of our equipment.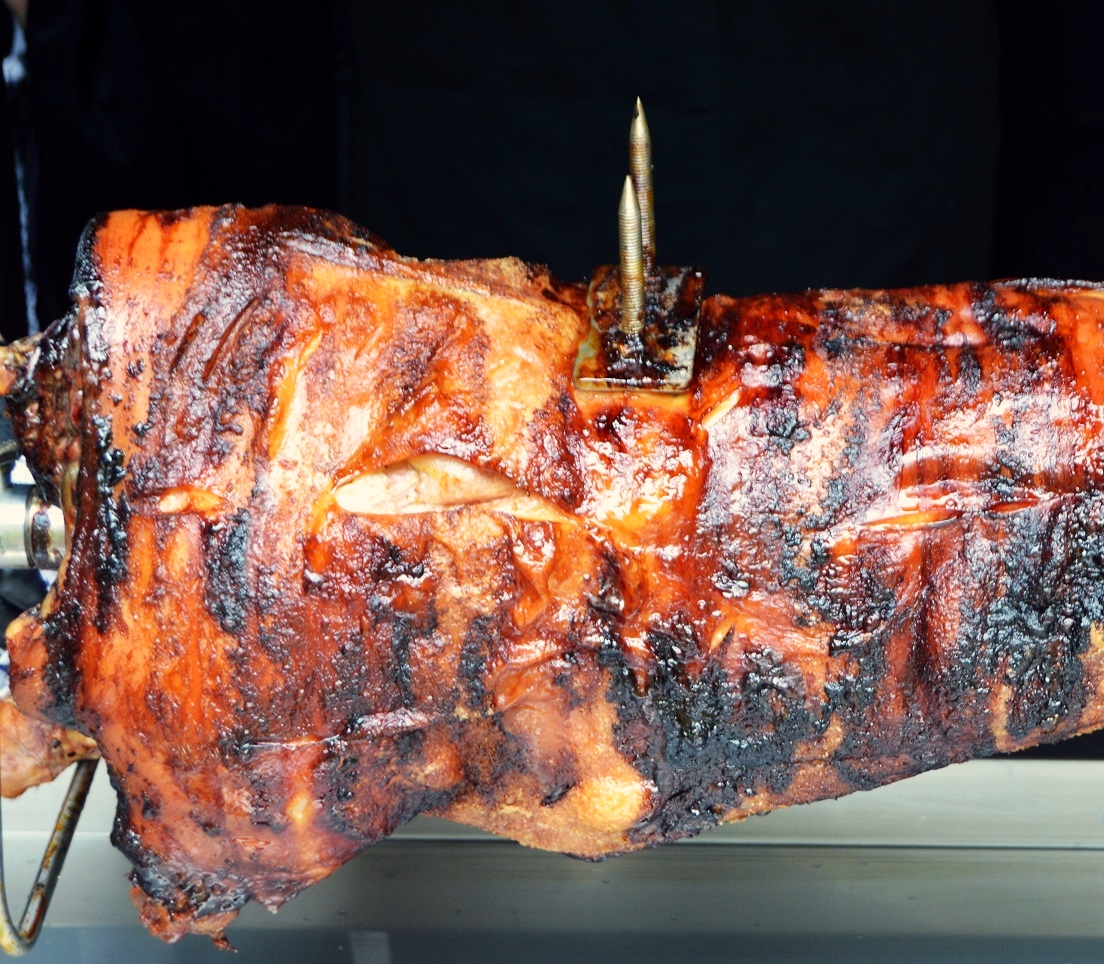 Pick-up once you're done is also included in the price and the only extra you may require is the meat itself, in case you don't know where to source a high-quality, free-range hog. We use trusted suppliers of farmers and butchers and you can taste the difference in the pig that you cook at a low temperature for several hours, resulting in tender and moist meat that melts in your mouth and salty, crispy crackling that bubbles to perfection on the outside. Of course, you can use your own meat if preferred but we give you the option in case it's needed.
However, what you may not know about a Hog Roast Fawley hog roaster is that it cooks a whole lot more than hogs, as we designed them to also spit-roast and barbecue food with our special attachments, and you can even cook additional food inside the machine, which is particularly handy if you're cooking a whole meal in one go and you need to cook lovely seasonal vegetables and potatoes at the same time as the meat sizzles away atop.
We have different sized machines available too, so if you're cooking for a handful of people, you can hire one of our smaller machines, while you could instead cater a huge event with our largest model, which cooks two hogs at the same time as much more food. Whatever you're thinking of, contact Hog Roast Fawley and we'll help make it happen.