10th birthday parties can be a hassle for parents to arrange, but when the birthday boy's parents got in contact with Hog Roast Totton the process was made a whole lot simpler. The team reassured the clients that they cater for all events and any size of guest list.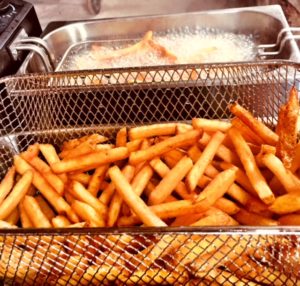 The plan for the 10th birthday party was specific: the clients had booked a private bowling alley venue for the birthday boy and 14 of his closest friends. The team therefore, had to come up with a menu that would be fun for the rambunctious guests.  Hog Roast Totton rose to the challenge and created a bespoke catering package that delighted the clients.
The menu included lots of tasty treats for the partygoers, that were sure to go down well! The main buffet was to be a Classic Hog Roast, which would be served with soft floured rolls. However, there was lots of other choice too! Other options included: a mix of sweet potato and normal potato fries, hearty Mac and Cheese and grilled vegetable skewers with an assortment of dips for the guests to try.
On the day of the event the Chef from Hog Roast Totton arrived at the venue several hours before the 4pm serving time. This was so that there was plenty of time to set up the cooking equipment as all the dishes were made fresh on site, also so that the Chef could set up the serving table with the space themed paper plates, napkins and tablecloths the clients had provided.
As 4pm approached and the guests were busy playing their matches at bowling, the delicious aromas of the food filled the venue. The Chef worked on cooking the dishes, keeping a close eye on the slow roasted pig as it was sizzled in the Hog Master Hog Roast Machine. The guests found it fascinating as they watched the Chef and Machine hard at work, it made the whole experience more interactive and fun for the guests!
The party had been a massive success! The clients, guests and birthday boy were all very happy with the fun catering the team had provided for the party.