If you're thinking of hiring a hog roast machine so that you can DIY, whether as a professional caterer or a domestic cook, Hog Roast Horley is the perfect choice for many reasons. Our all-inclusive price includes the expertise of one of our highly-trained, qualified, experienced chefs, as we walk you through exactly how to use one of our trusty machines when we drop it off at your choice of location. Delivery and collection are included too, so you can be sure that there are no surprise charges added on after you have booked a rental with us.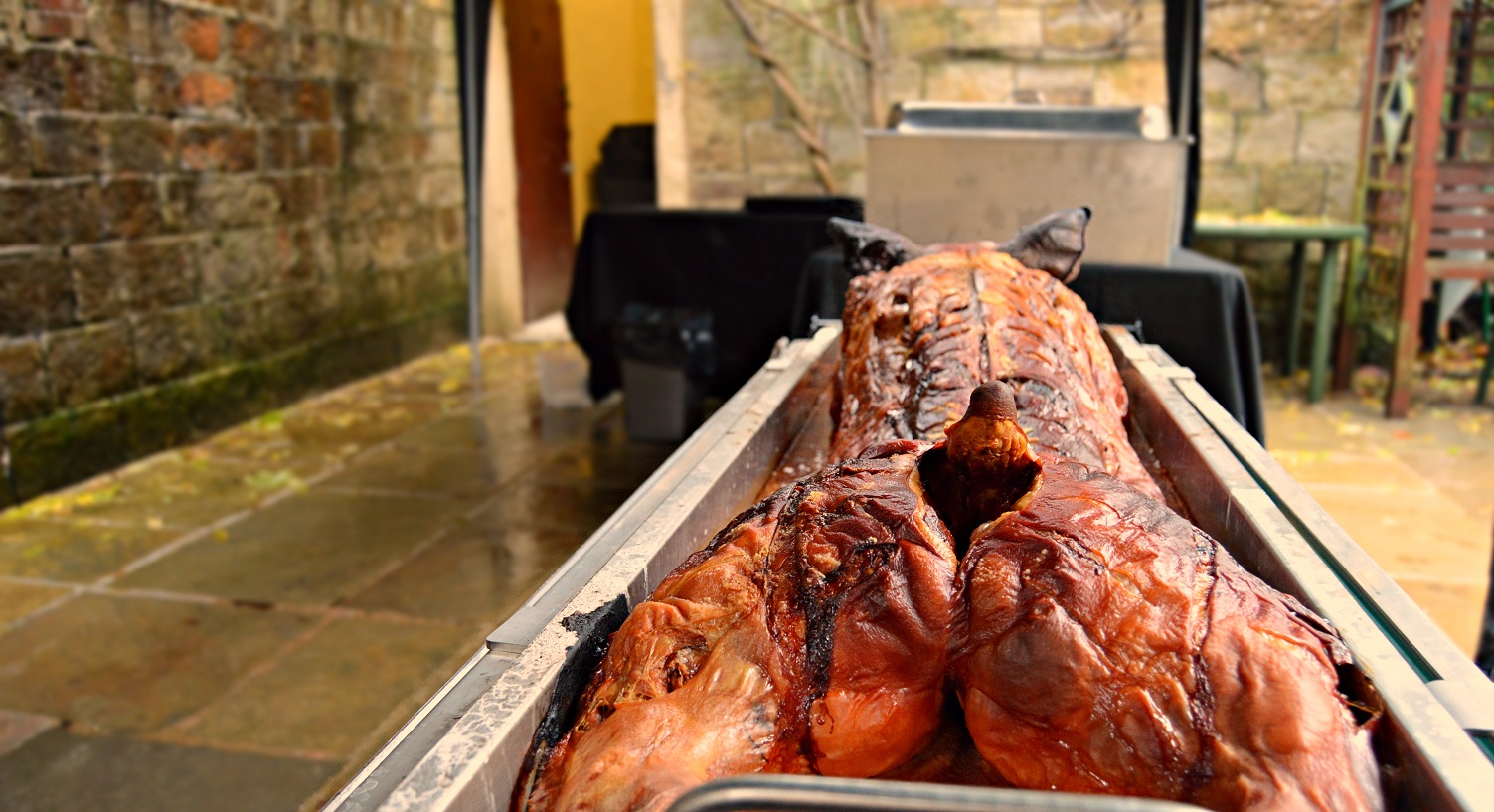 One thing that you can add on yourself if you prefer, however, is the meat that you're going to cook. If you're not sure where to source the meat, Hog Roast Horley can bring it along together with the machine if you need, whether that's a top-quality, locally-sourced pig or something like beef, lamb, turkey or chicken to spit-roast instead. You can actually use our hog roasting machines to barbecue food too if you like, using our attachments, and as they work like conventional ovens, you can also cook vegetables and potatoes inside at the same time – or even a pizza!
When Jimmy called Hog Roast Horley to hire one of our machines for this party at home, it was his first time ever trying out this way of cooking meat, so he was a little apprehensive in the beginning. He told us he wanted to cook a hog roast for his wife's 60th birthday, for guests of family members and friends, and he wanted to get it right the first time, so we calmed his fears and let him know how easy our machines are to use and that our chef would walk him through it.
On Saturday, our chef went along to his home, armed with one of our smaller machines, as there would be less than twenty guests at the party, and a fresh, small-sized hog and before long, Jimmy was confident in how to use our equipment and get the best out of it. When our chef collected the machine on Sunday, Jimmy told him all about his successful first time and how he wants to hire one over Christmas too!