As soon as Erika spotted the second pink line on her at-home pregnancy test, she could hardly wait to let her family know that she and her husband, Jack, are expecting their first baby. It took all of her willpower to keep the news a secret from extended family and friends until after the 12-week mark, but to keep from spilling the secret, Erika busied herself with party preparations for the big pregnancy reveal!
She and Jack had invited all of their nearest and dearest over to their home for an evening of great food, a steady flow of drinks and, little did they know, a surprising announcement! With it being such a momentous occasion, the couple had been eager to enlist the help of professional caterers to help them take care of the 50 guests who had been invited to join them in celebrating their pending arrival.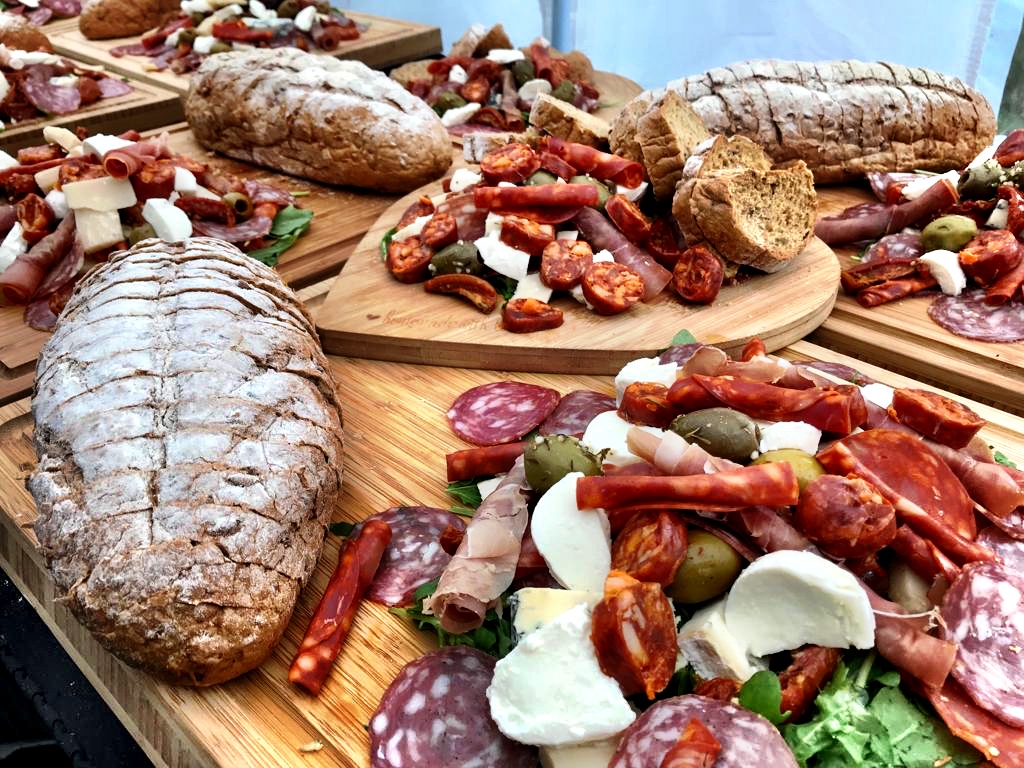 Together, the couple had decided that Hog Roast Mottisfont was perfect for handling the food for their low-key event, and after discussing their goals in more detail with Nick, they picked out our Alfresco Menu for the event. Featuring Italian antipasti platters loaded with the finest cheeses, cold-cut meats and artisan breads, followed by one of our signature hog roasts with side salads and roasted new potatoes, this newest addition to our portfolio has become a fast-ranking favourite among old and new clients.
Erika and Jack couldn't have been happier with their menu choice, and on the night of the party, they were proud to offer their guests the chance to indulge in a feast that looked as divine as it tasted! The Hog Roast Mottisfont catering team had done a wonderful job with the food, which put everyone in a great mood.
Before long, it was time for dessert, and once everyone was seated with their choice of either profiteroles or tarte au citron in front of them, Erika and Jack seized their opportunity to announce the pregnancy! Just as they had hoped, everyone was thrilled by the news, and as they celebrated, Hog Roast Mottisfont topped off the guests' glasses with champagne.