Everyone knows that surprising a loved one on their birthday is a great way to make them feel special and show them how much you care about them. But it's not always as easy as you might expect to come up with a unique experience that will leave them feeling amazed and astounded, is it? Especially when the person you're trying to surprise has a knack for figuring out every secret that's going on around them! That's not to say it's worth throwing in the towel, though.
There are lots of different ways that you can make sure your special someone has the birthday they deserve. One popular choice is to plan a delicious meal that the whole family can be a part of, which is sure to leave the birthday celebrant with some fantastic memories to look back on. And who better to serve such an important meal than Hog Roast Fareham's expert caterers?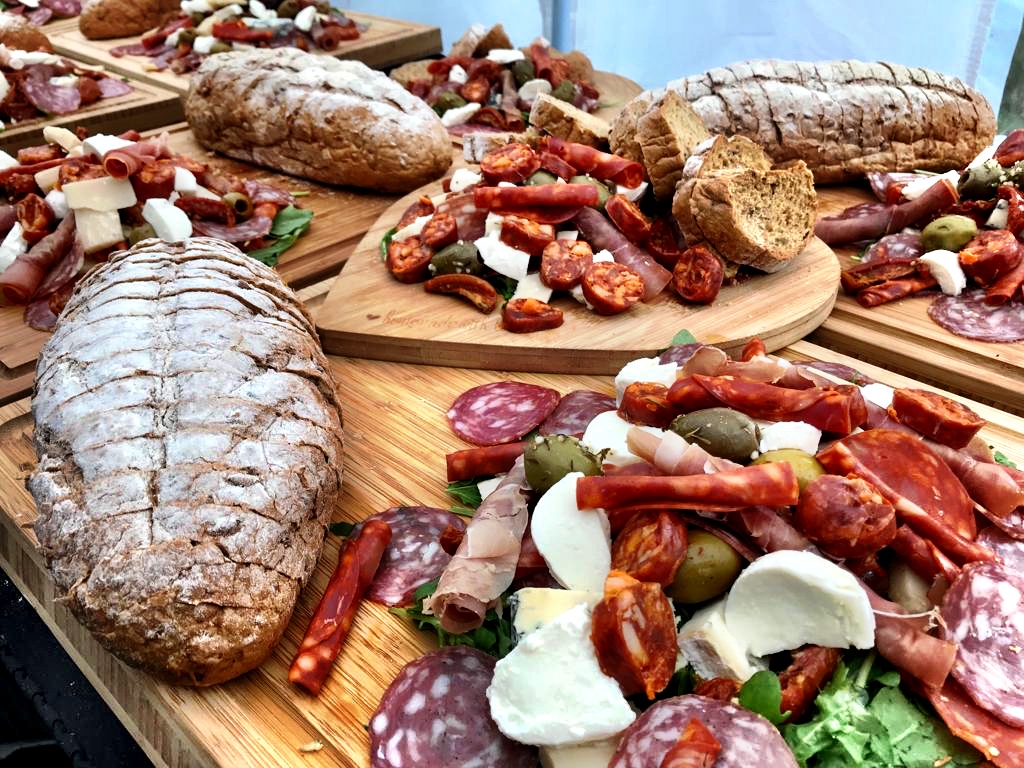 At Hog Roast Fareham, we are proud to present a vast assortment of menu plans, which have been expertly crafted to appeal to a full spectrum of dietary wants and needs. By this, we mean that our portfolio consists of countless meat options, plant-based alternatives, an entire selection of unique side dishes, desserts, antipasti boards, canapés, starters and more. In each booking, we are also happy to include dining furniture, cutlery and crockery, marquees, accessories etc., meaning you won't have to worry about a single thing when we're involved. And having handled more surprise parties than we can count, you can trust that your secret is safe with us!
One client who recently hired us to help with a surprise party was Cara. Her husband, Graham, who has a knack for spoiling his own surprises, turned 40 last Friday, and to celebrate the occasion, she had asked for Hog Roast Fareham to serve our Southern Slow Roast Menu at an intimate get-together she had somehow managed to keep secret from him.
Our team was really excited to be a part of this event and were glad to be the ones to treat Graham and his closest friends and relatives to a delicious dinner of American-inspired dishes. Graham was hugely surprised by our presence, and everyone had a fantastic time stuffing their faces with the gorgeous grub.