Product launch events are the best way to entice new customers to try your product, while also spreading key information about your business. These events happen on every scale, ranging from global companies to local small businesses. Whatever size of event you are hosting and whatever product it that you are launching – Hog Roast Elmsworth have the perfect menu for you. We recently catered for a small-scale product launch event and this is the menu we provided…
After working for over 12 months to perfect their products, Beauty Street UK was finally ready to launch its brand new range of hair care products. The products are entirely handmade and feature a shampoo, conditioner, and detangler. Beauty Street UK is a small business, so they chose to host a product launch to increase brand awareness and draw in new customers! As well as a presentation and demonstration, they also hired Hog Roast Elmsworth to cater for the event. We were asked to provide our classic slow-roasted pig menu since it's ideal for 150 guests and is cost-effective yet incredibly delicious!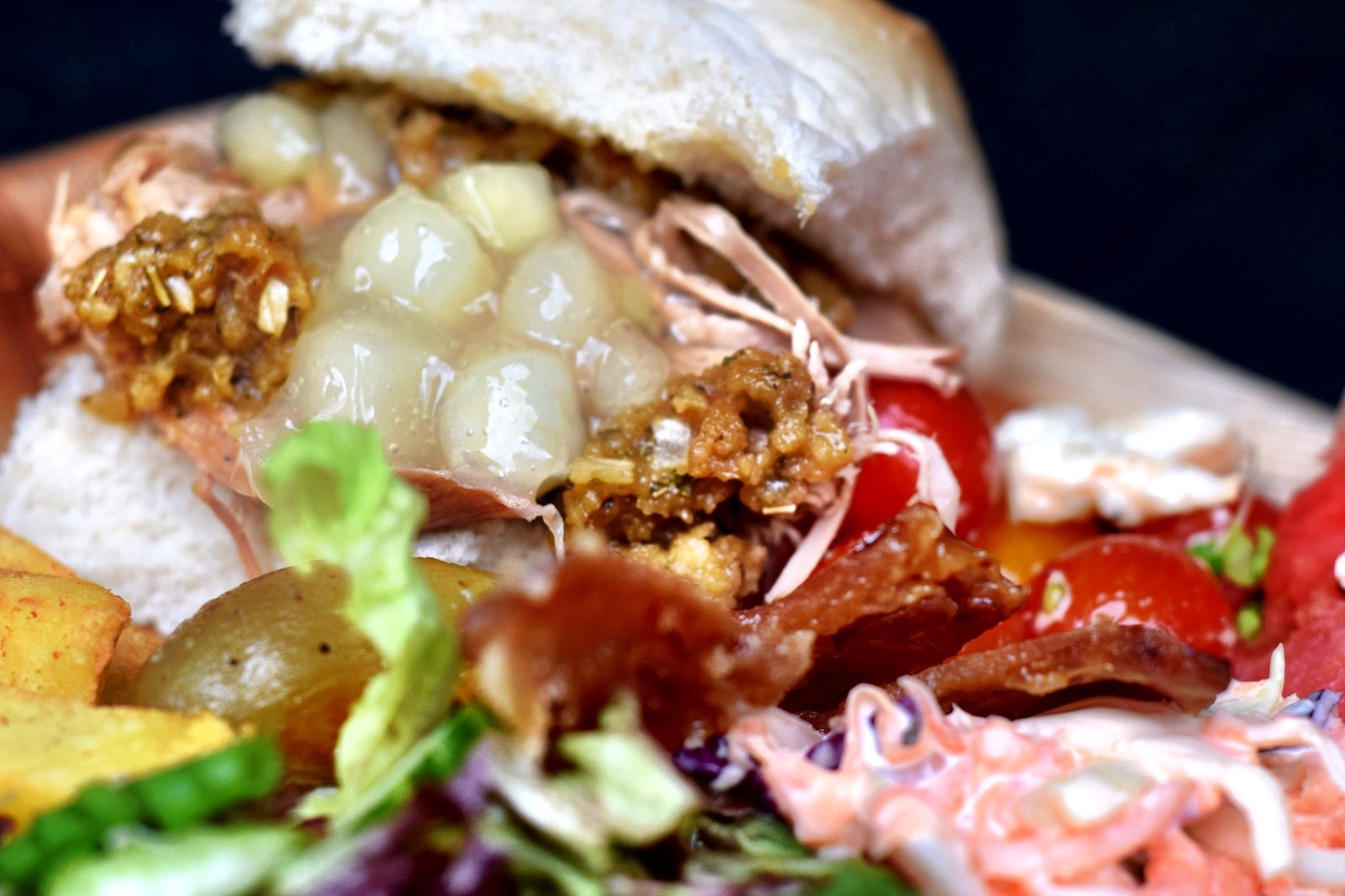 On the day of the launch, we arrived at the venue 8 hours early to begin to prep the hog. Pigs can take between 4 and 6 hours to cook, depending on the size, but a large pig may take longer. While the hog was roasting, we prepared sage and onion stuffing, homemade applesauce, and home style chips to accompany the meat.
Once the hog had roasted to perfection, it was time to serve the menu. We carved the succulent meat and served it in fresh bread rolls, accompanied by our side dishes. This created a perfect lunchtime meal for the guests and was a perfect element to add to the product launch. Once the guests had eaten, it was time to go back to the event and watch the product demo!
To book your catering today, simply let us know your party size, date, and location. Hog Roast Elmsworth cater for events across the country, ranging from weddings and private parties to large corporate functions. Whatever event you are planning on hosting- our team has the perfect menu for you.