Earning a promotion at work is a great cause for celebration, since it often brings better hours, more responsibilities, or higher pay. It also means that you have been recognised at work as being hard work and reliable, which is always a good thing! Promotions can be celebrated in a number of ways- for example, ordering our Hog Roast Lymington gourmet meal delivery service!
After joining his sales company over 4 years ago, Andy had worked hard to achieve his goals and push the expectations of his manager. After over a year of constant success, he was promoted to a senior salesman and got to enjoy many new perks and bonuses of the role- including a pay rise. To celebrate the occasion, Andy chose to enjoy a delicious meal from the comfort of his home, thanks to our Hog Roast Lymington gourmet meal delivery service.
To book his meal delivery, Andy got in touch with our team to book the date of his delivery and choose a timeslot that suited him best. Next comes the fun part- choosing which of our delicious dishes you want to order!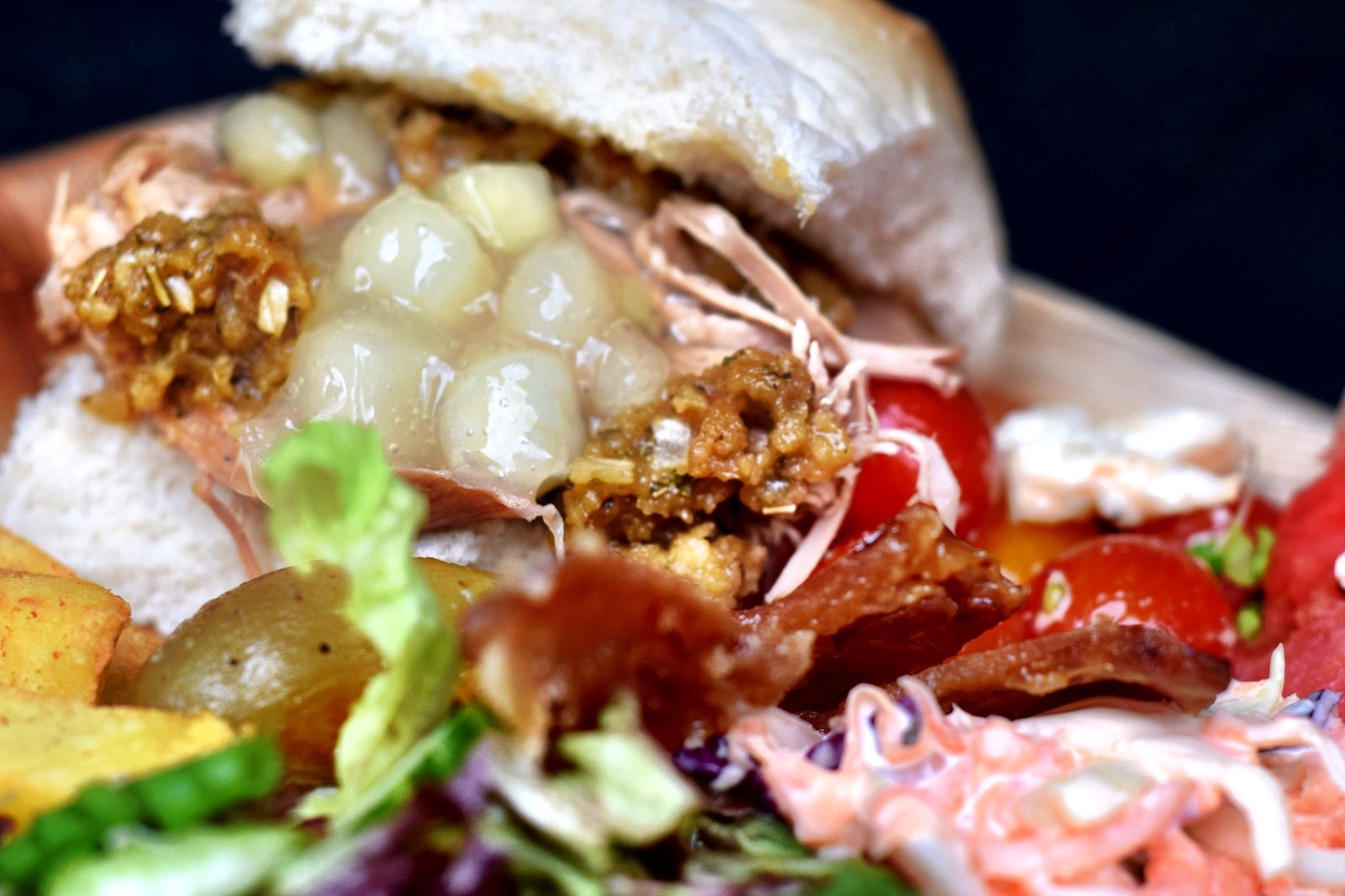 For himself and his wife, Andy ordered slow-roasted pig, served with crispy crackling, sage and onion stuffing, and homemade applesauce. For his children, he ordered succulent chicken, served with chipolata sausages and rubbed with thyme and sea salt. The main dishes were accompanied by seasonal vegetables and baby new potatoes, to create a selection of dishes for the whole family to enjoy.
Andy also chose to order a selection of delicious desserts to finish the meal. He chose profiteroles, sticky toffee pudding, and two of our delicious cheesecakes.
On the day of the meal delivery, our Hog Roast Lymington driver delivered Andy's meal using a contact-free drop to ensure the safety of him and his family.
Our gourmet meal delivery service can be ordered across the country and delivered straight to your doorstep. It is ideal for so many occasions, including anniversaries, birthday parties, and celebrations. With many dishes for you to choose from, you can now enjoy delicious catering from the comfort of your home!