With Hog Roast Portsmouth at the helm of the catering of your next special occasion, you can be assured of tasty food that everyone you invite can eat, whether your guests have differing tastes or appetites or if there are any particular diets that need to be taken into consideration. We're all about providing choice and variety and that's because we want everyone to be able to eat and enjoy what we make and not just that majority. We often deal with specialist catering requirements from our customers and have done so for many years now, so we have the experience and knowledge needed to make your party or event a great success.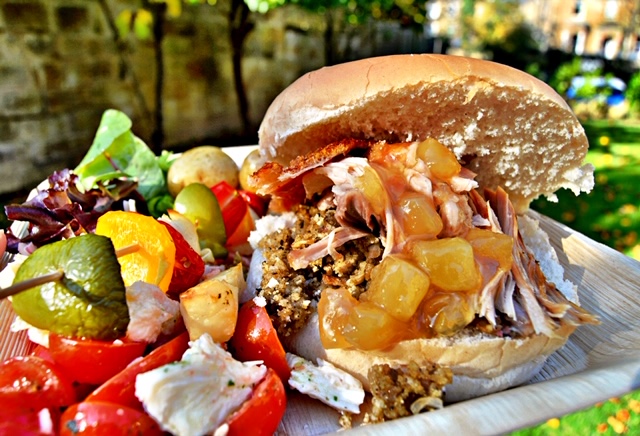 We can cater any occasion that you have in mind and over the years we have provided delicious, fresh food for everything from birthday celebrations to wedding receptions and corporate functions to christenings, so regardless of what you're planning, Hog Roast Portsmouth are happy to help. This could be with a simple and yet mouth watering and theatrical centrepiece hog roast, from which we either make a meal or heaps of our pigs in buns, but it could instead be with alternative meat, like spit-roasted lamb, beef or poultry. We also have various speciality standalone menus available, so you could dine on our traditional Barbecue, our Loaded Fries that include meat, slaw and cheese, our Southern Slow Roast which has three meats and four sides or our three-course Alfresco which features antipasti platters.
We have so much on offer that you won't believe your eyes when you see our extensive menus and you're welcome to design your own dream menu if preferred, by mixing and matching items between ours. Whether you'd just like to add a side or two, like sweet potato fries, mac and cheese, gourmet coleslaw or Greek salad, for example, or you'd prefer to have a multi-course menu that starts off with a selection of our handmade canapés, followed by starters, mains, sides and desserts, it's all up to you. Plus guests on special diets will love our many options, so call Hog Roast Portsmouth today and get booked in!