The best thing about West Lulworth's Southern menu is the choices it gives you. You can tailor it to exactly what you want or what you think is best for all your guests to enjoy. First of all, you get to choose three out of five meat dishes. All meats are slowly roasted at West Lulworth's facilities. Being slowly roasted means that the meat is that tender that it just falls off the bone and is that perfect melt-in-your-mouth consistency. Clients can choose from BBQ glazed pork butt, 24-hour Texan beef brisket, Cajun spiced whole roasted chickens, Louisiana sticky pork ribs or pulled minted lamb. All as deliciously tasty as each other. No matter what the client chose, they will receive three scrumptious, moist and decadent meats, roasted to perfection.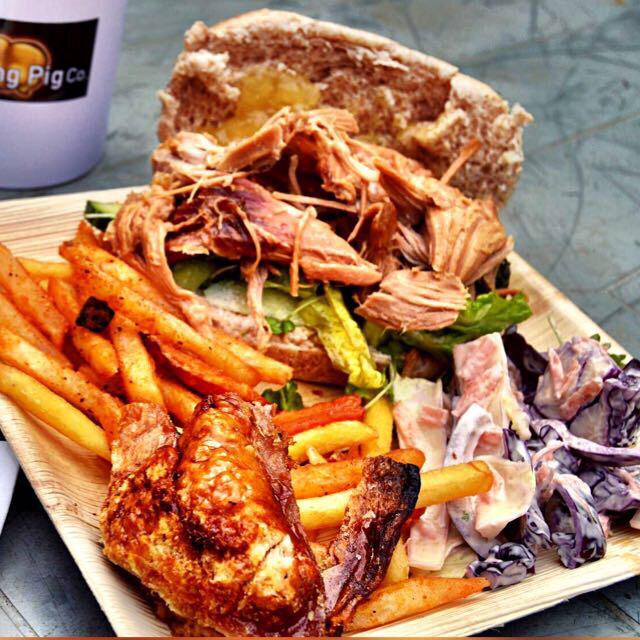 It is quite an American-based menu, carefully selecting American favourites for all guests to enjoy. Accompanying dishes include three different salads: Memphis style crunch coleslaw, Greek salad or seasonal green leaf salad. The Memphis styled zesty coleslaw is the perfect accompaniment to the slow roasted meats, especially going well with the BBQ pulled pork and Texan beef brisket! The Greek salad is so delightfully fresh and light, similar to the seasonal green leaf salad, both go well with any of the selected meats. Three potato options of sweet potato wedges, skin-on whole baked potatoes or chips. All with fluffy soft insides. The final two choices are buttered corn cobettes and Mac and cheese. West Lulworth's secret to the best Mac and cheese is a teaspoon of mustard and a sprinkle of breadcrumbs to give it that added texture on the top. Many guests absorb the American creativity and indulge in a BBQ pulled pork and Mac and cheese roll topped with the Memphis coleslaw. It always looks so incredibly yummy and the guests definitely pull 'this is to die for' face as they hold their fingers up in the Italian-style perfection signal.
West Lulworth's have had retuning customers choose this menu again so that they can experience the other meats and accompanying dishes (and to indulge in their favourite ones from before!). To ensure the theatre of this menu,West Lulworth's catering managers take along a Barbecue to finish the meats off on or to brown the corn cobettes which helps to give the clients and their guests a show.