Have you got an exciting event coming up? And are you looking for some gorgeous food and a fantastic catering service to go hand in hand with your special occasion? Well, then look no further than Hog Roast Studland! With over thirty years of spit-roasting experience and more than a few tricks up our sleeves, we have a winning combination of both, making us the ideal choice no matter what event you hope to celebrate.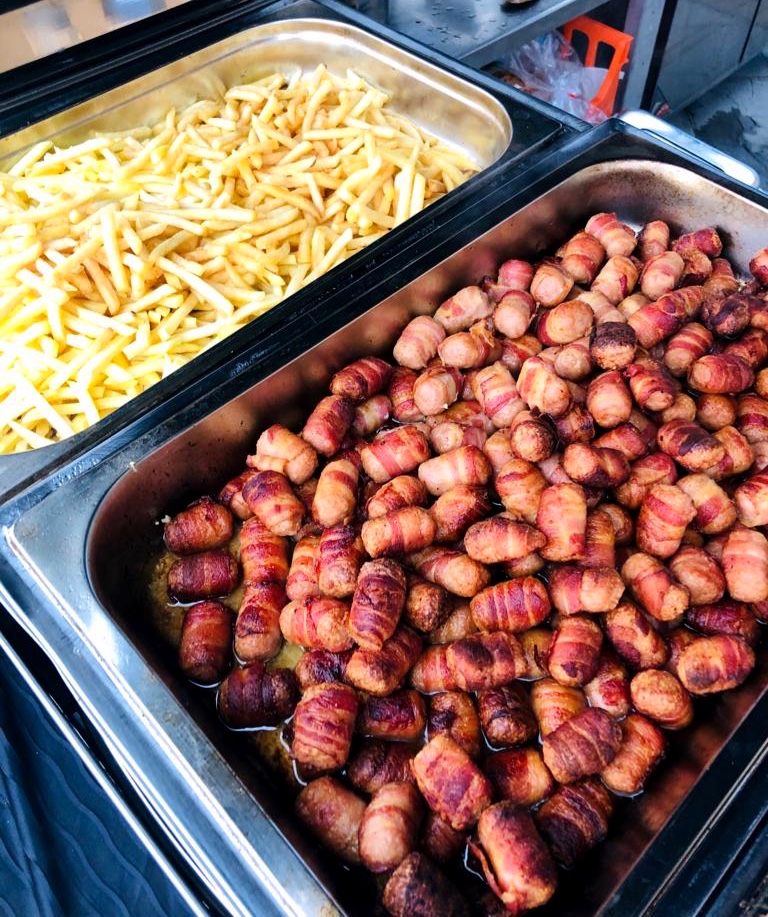 With St. Andrew's Day having recently passed, our team had, of course, been inundated with bookings from Scots across the country who wished to take part in the annual festivities by treating themselves and their loved ones to a sumptuous Hog Roast Studland dinner!
Due to this year's lockdown restrictions, we found that most of our clients took full advantage of the Gourmet Delivery service, which sees our team prepare a luxurious feast off-site before delivering it straight to our customers' homes at an agreed time. And one of many people to utilise this innovative new catering option, was Ross.
Approaching our team the week before Andermas, Ross discussed menu options and budgets with our catering manager, who worked with the client to come up with the perfect feast for the occasion. In the end, Ross opted for a main course of slow roasted spring lamb with rosemary and mint seasoning and a mustard and dill sauce, complemented by side options of fresh, seasonal salads, crunchy and colourful coleslaw and warm new potatoes in herb butter.
Starting in the early hours of Monday afternoon, the Hog Roast Studland catering crew prepped the glorious feast under the protection of our catering gazebo. And after several hours of slow roasting the mint-infused free-range lamb over a low flame, the meal was finally ready to be carefully packaged and delivered to the client!
Ross and his family had spent the entire day eagerly anticipating the arrival of the celebratory spread, which instantly won them over with its mouth-watering aroma of seasoned meat. But to the family's delight, the flavours proved even better than the smell which left everyone feeling satisfied!