You can never go wrong with a mermaid themed birthday party if your child adores the beautiful mythical creatures. Hog Roast Sutton Scotney's latest catering event was a magical mermaid 10th birthday party.
The clients wanted a very special birthday party for their little girl. 20 of her very closest and dearest friends were invited to the party which was taking place at the client's house, there was plenty of outdoor space for the children to play in, as well as for the buffet to be prepared and served.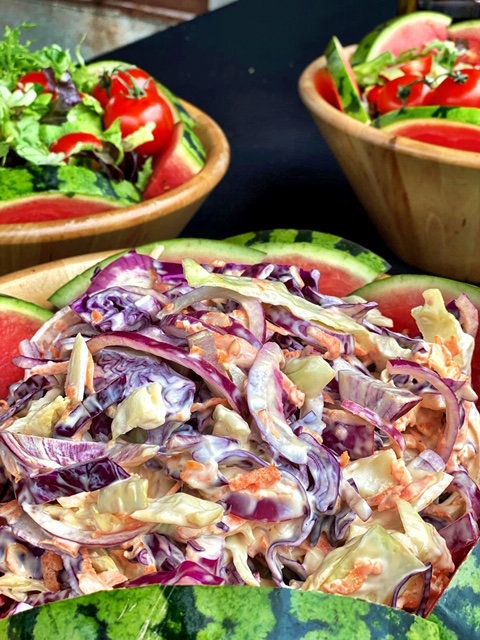 The clients worked with the Hog Roast Sutton Scotney booking team to come up with a tasty buffet for the lucky little party guests. The aim was for the buffet to be filling and fun for everyone, so the clients made sure that there was also vegetarian options available.
The buffet was served at 3pm, the party guests queued up nicely to make their way along the serving table. They had their pick of a whole host of tasty treats, all of which had been made by hand by the Hog Roast Sutton Scotney Catering Manager in the hours between their arrival at the private venue and the serving time.
The buffet included BBQ 100% beef burgers, hot dogs and soft buns and Hog Roast Sutton Scotney favourite: cheesy, loaded fries. However that wasn't all. There was also delicious vegetarian quiches, soft grilled vegetable wraps and regular chips. Finishing off the delightful buffet was an assortment of soft gluten free rolls that everyone could enjoy, as well as lots of tasty dips and sauces.
As part of the catering package paid for by the clients, the Hog Roast Sutton Scotney team provided disposable crockery and cutlery for the young guests to use. The rubbish from this, and the rest of the catering of the event was taken off site by the Catering Manager at the end of the buffet serving time.
It was a thoroughly successful event. The birthday girl and her best friends had a fabulous time at the party and the team were thrilled by how well the buffet went down.