Serving canapes at an event is a great way to provide your guests with a lot of variation in both taste and texture. Canapes are small dishes that are often served at the beginning of an event while your guests arrive. It is normal to offer a large selection of canapes since they are small, so your guests can try many different dishes and get a good taste for our Hog Roast Palestine catering.
Often people believe that canapes are only for formal events, but this is not the case- they can make a great addition to the catering of any event. It is an ideal course to serve for events with a variety of guests since the amount of dishes means there is something for everyone to enjoy.
We have a huge selection of canapes, with the majority of events choosing to serve 5 to their guests. Here are some of our most popular options:
Pan Seared Fillet Of Beef
Our delicious beef fillets are pan-seared and served with mini Yorkshire puddings and horseradish cream. This is a great starter for formal events and is one that many guests can enjoy.
At Hog Roast Palestine we make handmade sausages which are served with a grain mustard dip. Our sausages are a great choice for guests of all ages.
Pizzas are a versatile option and are delicious when served with cracked black pepper and basil oil. Our mini pizzas are a great vegetarian option and are also popular with younger guests.
We roast our duck to perfection and serve with beansprouts, ginger wraps and spring rolls. It is an incredible dish when accompanied with hoisin sauce and always goes down a treat at formal events.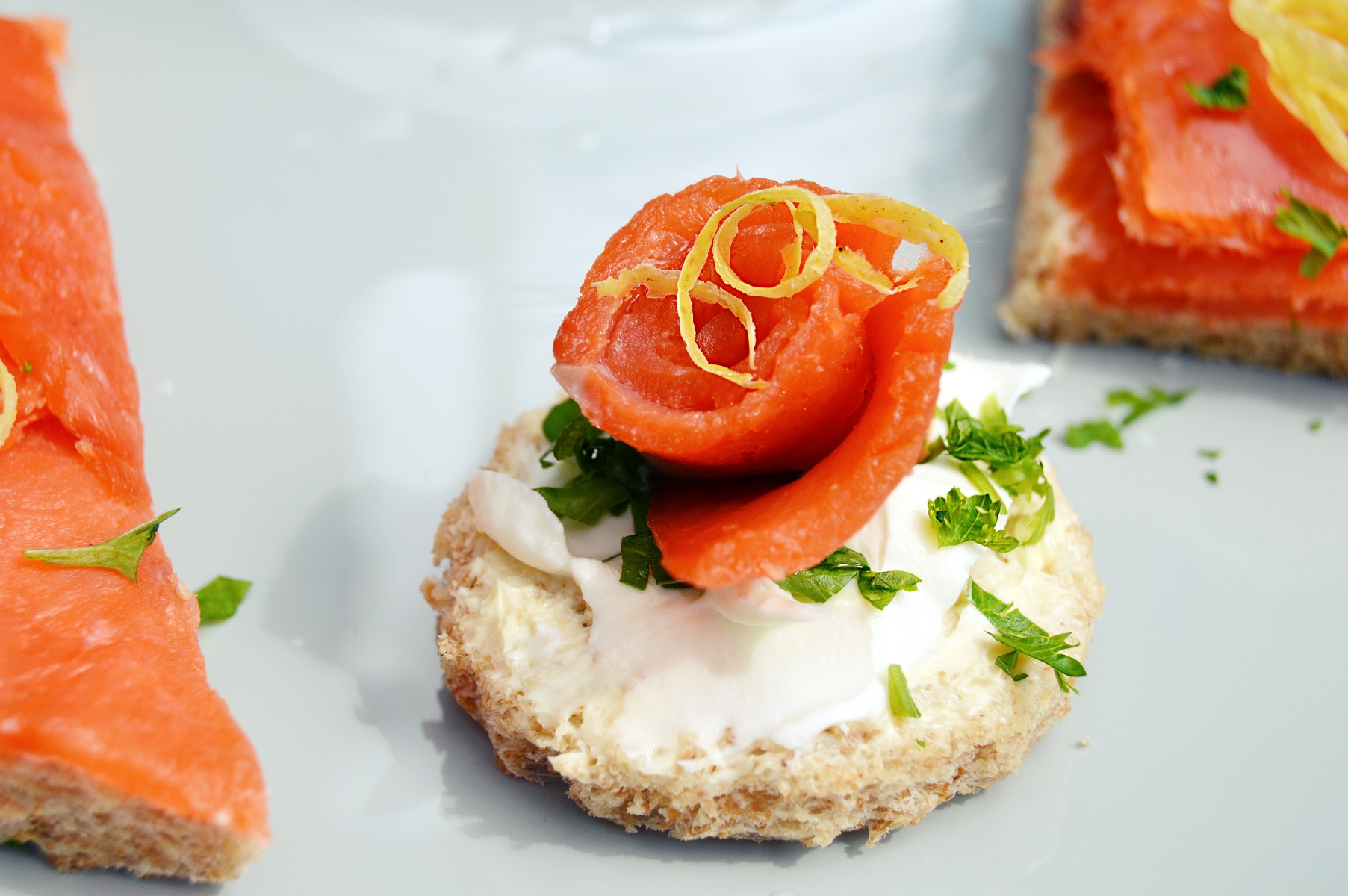 Smoked salmon is a favourite among guests, especially using our Hog Roast Palestine recipe. We serve the salmon with cracked black pepper and lemon wedges, accompanied by fresh brown bread.
Are you looking to book a caterer for your event? If so, get in touch with Hog Roast Palestine today!