Fancy giving your wedding guests something a bit different? How about treating your staff to a delicious hog roast and making that company event a little more interesting? With Hog Roast Hambledon, you can do just that. Our affordable prices and delicious options for every appetite will give people a night they will not forget in a hurry. Just ask our previous clients!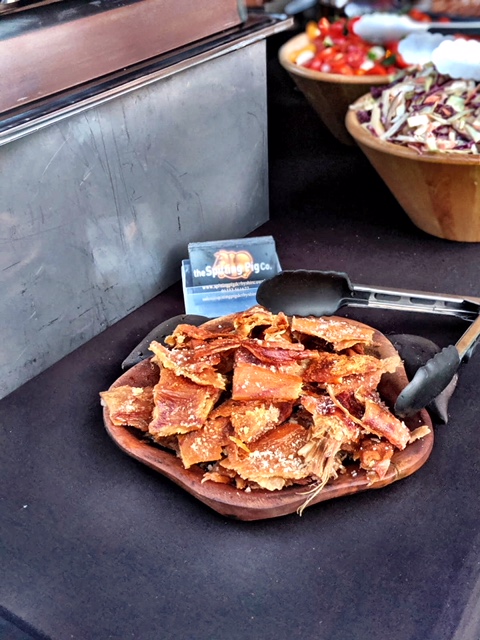 When Beth was deciding how to celebrate her upcoming 30th birthday last year, a friend recommended Hog Roast Hambledon's services.
"There's so much pressure when it comes to a big birthday," said Beth, a teacher from Hambledon, "I've never been one for clubbing or big parties. I wanted something chilled, but unique at the same time. Hog Roast Hambledon delivered all that and more."
After Beth invited a group of her closest friends and family, we went about setting up in her garden under a gazebo and went to work preparing a delicious feast for them to enjoy during the evening. All our food was locally sourced, and we asked for a list of dietary requirements in advance so that we could give everyone the best experience possible.
The drinks were flowing and the food went down a treat. The thick aromas of our slow roasted, marinated hog roasts had people becoming increasingly impatient, with guests popping over to the gazebo, joking that they couldn't wait any longer! We assured them it wouldn't be long and that perfection takes a little while. On offer during the evening was grilled halloumi and vegetable skewers with a tzatziki dip, stuffed roasted peppers with mushroom, and freshly prepared Greek salad to tide people over until the main event was ready. As always, the hog roast was the winner of the night, with the succulent meat being offered in either soft rolls or toasted wraps, with optional roast potatoes, apple sauce, or crackling.
"We all kept going back for more," joked Beth. "I couldn't have asked for better caterers, you guys well and truly made my birthday. Be prepared for bookings coming your way… everyone was asking for your contact details!"