As the world slowly returns to normal, so do the meeting of corporate bodies. Hog Roast Brokenhurst's latest event was a very important shareholder meeting between 12 of the biggest shareholders in the growing local industry. The clients wanted a truly delicious buffet lunch for their guests to enjoy.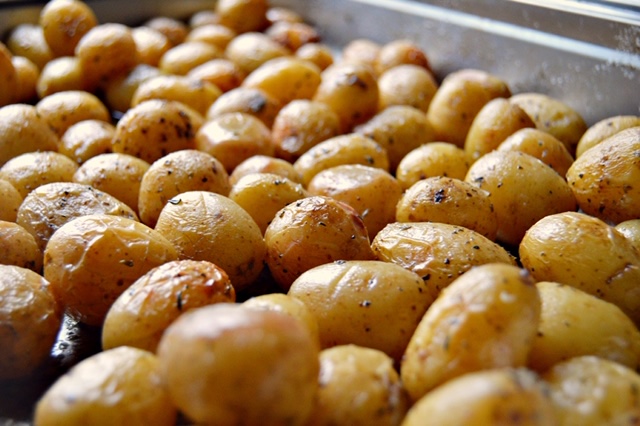 Business meeting lunches always set the tone of the meeting, and have to provide enough energy to the guests to keep them working all afternoon. The client worked closely with the Hog Roast Brokenhurst team to put together a catering package that met their needs and their budget.
As part of this catering package the Hog Roast Brokenhurst team would not only provide the buffet and Catering Manager to carve the chosen meat, but would also provide high quality china crockery and cutlery for the guests to use. Not only that, but the catering package also included the removal of all waste from the buffet from the venue at the end of the buffet service.
The menu for the buffet had to be tasty and filling, and appeal to all manner of tastes and dietary requirements. So as well as meat options there was also exciting vegetarian options available to the guests. One dish that the guests could choose to have was delicious Local Free Range Slow Roasted Chicken served with chipolata sausage, stuffing and homemade onion gravy. Following this main attraction at the buffet table there was also Waldorf salad, Classic Caesar salad and crunchy coleslaw. Finishing off the buffet was lots of New Potatoes Roasted with Sea Salt and Rosemary as well as a basket of assorted rolls for the guests to enjoy.
The Catering Manager arrived at the office several hours before the 1:30pm buffet serving time, this allowed the Chef enough time to set up the catering equipment and serving table before getting to work on making all the dishes. Every dish was prepared by the expert Chef.
After the guests had enjoyed their fill the Chef quietly tided away. The clients and guests were delighted, it had been exactly what the team needed to give them energy to continue with their busy day.