Here at Hog Roast Bishop's Waltham we often find ourselves invited to some of the most intimate family events of our clients and it really is a pleasure to cater for them. From weddings and birthdays, to christenings and even at times funerals, we take pride in our catering and the fact that we often become an integral part of these family get togethers.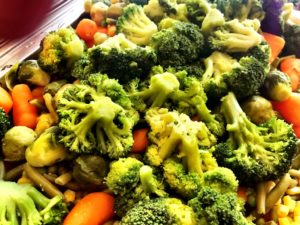 One event that is always lovely to cater for is family christenings. Last Sunday Hog Roast Bishop's Waltham were asked to provide a meal after the christening of 6-month-old Ava. Over the years Hog Roast Bishop's Waltham had become firm friends with Ava's family and only recently had catered at the baby shower where we found out that Sara (Ava's mother) was expecting a baby girl. It really is great to be able to build relationships with our clients and keep being asked back to cater for them at these types of events and we really believe it is testament to our hard-working nature and of course our fantastic food.
As this was a special family event, we had been asked to create a bespoke menu, which is something we can always offer to our customers- our online menus are simply a guideline of what Hog Roast Bishop's Waltham can offer. Sara and family had asked for us to prepare a succulent slow roast leg of lamb which would be served with a range of seasonal vegetables and then followed by serving up the christening cake (which was actually the top tier of Ava's parents' wedding cake a from a few years ago, as you know fruit cake lasts forever!). For around twenty-five guests we brought two legs of lamb which we would season with rosemary and garlic and leave to roast for several hours so that it would be lovely and tender come serve time.
After the christening the guests arrive for their fill of our Hog Roast Bishop's Waltham. Everyone seemed impressed and we were delighted to have been a part of Ava's day!