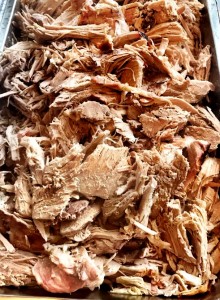 When Hog Roast Basingstoke caters your special occasion, you can be sure of delicious, fresh, homemade food cooked by professionals who love what they do and provide an excellent all-round service. We're always happy to hear feedback from our customers and we often hear just that about our food and service, which is exactly what we aim for.
When we catered an event for 100 guests at Braishfield Village Hall in Romsey's Braishfield recently, we had all this in mind as we always do. In the early afternoon, our Hog Roast Basingstoke team set off hours before the evening meal service in order to cook a hog slowly but surely until crispy and golden on the outside, with plenty of yummy, salty crackling, and lovely and tender on the inside, with the meat falling off the bone and melting in the guests' mouths.
We arrived at the village hall in plenty of time to set up our equipment and prepare the beast for a good roasting. The main hall is fairly large and has its own stage and there's also a large committee room, a well-appointed kitchen, a cloakroom, a room that people often use as a bar and there's a big car park, too. If you have a party or event coming up, it's a great venue, especially if you have a large number of guests invited.
For these 100 guests, Hog Roast Basingstoke set to work putting up the gazebo and setting up the serving tables before scoring the hog all over, covering it in plenty of water and then smothering it in plenty of salt, too, which ensures lots of crackling. Soon, we had the hog sizzling away in its own juices, which it would do for several hours, and we just had to keep an eye on it as it cooked. For this event, we were also asked to cook some veggie skewers, a popular option for vegans and vegetarians or even as extra food for everyone. We have many choices for those guests with dietary restrictions, and with advance notice, we can cater just about any diet.
By 7.30pm, we were busy serving plenty of scrumptious pigs in buns to most of the guests, and vegetable skewers to the veggies, and it was clear from the empty plates that everyone loved our food.