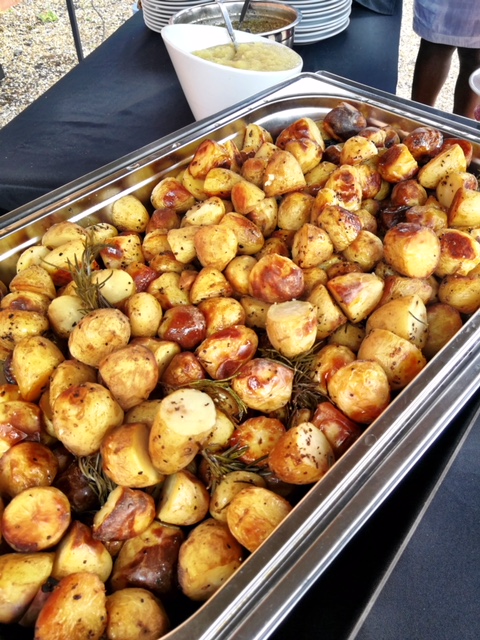 Halloween is quickly creeping up on us, equipped with the promise of haunting and horror. But do not get scared just yet, unless of course you are unprepared for an event or party that is expecting to be fed – in which case, your fear is justified. Luckily for you, that is where Hog Roast Empshott comes in! Whether you are catering for ghosts or ghouls in abundance or only a few, we have every trick or treat taken care of. From the dishes to the service, you will be glad to know that this Halloween will be one for the books, with the help of Hog Roast Empshott. Not only will our speciality hog roast experience wow your mummies and dads, it will fit right in with your Halloween decorations.
With the strictest dedication from our expert chef, our hogs are slow roasted for hours until they are cooked to perfection. Do not be tricked by the name, if a hog does not tickle your fancy then why not suggest another preferred meat. And if Dracula has gone veggie then worry not as we can provide vegan and vegetarian options at your request. You know the
skeletons in your closet better than we do and that is why you are in charge of choosing the menu. From fresh salads to gourmet burgers, Hog Roast Empshott is sure to shock you with the variety and quality of the dishes and services.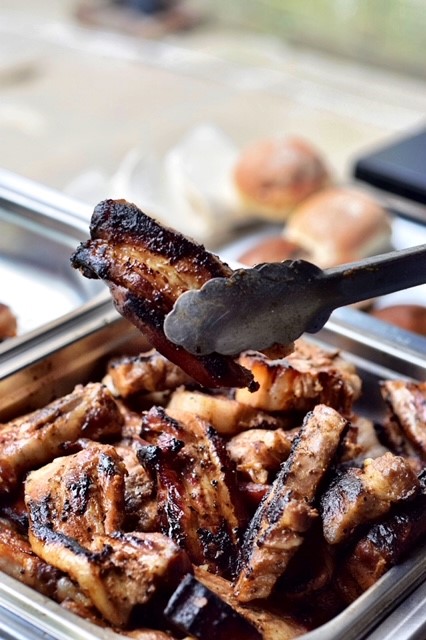 Our experienced and trained team will take care of everything, from start to finish. With over 20 years of service you can be assured that we are a catering service you can trust to deliver mouth-watering results. But if you are feeling really brave, or if you have coincidentally decided to dress up as an undead chef, then rent out one of our machines.
Our machines are easy to use so you can try your hand at cooking one of our menus, or have a go at creating your own scarily good spread. Save the tricks for the partygoers and treat yourself with the Hog Roast Empshott experience this Halloween.