The end of summer is definitely approaching as the nights are getting longer and the weather is getting colder. To mark the end of the season, why not host a final summer party to gather with friends and family and enjoy a tasty summer menu? At Hog Roast Yateley, we have plenty of menus that are perfect for the occasion, including our Gourmet BBQ option.
Earlier this summer, Hog Roast Yateley was contacted by Stacy to provide catering at her upcoming end of summer party. Stacy has four children and hosts a variety of parties throughout the year for her children to enjoy with their friends, family, and neighbours. For this event, she wanted to make the most of the remaining good weather by hosting a final outdoor event in the garden of their home. Hog Roast Yateley was hired to serve our delicious BBQ menu at the event since it has plenty of dishes on offer and plenty for 60 guests to enjoy.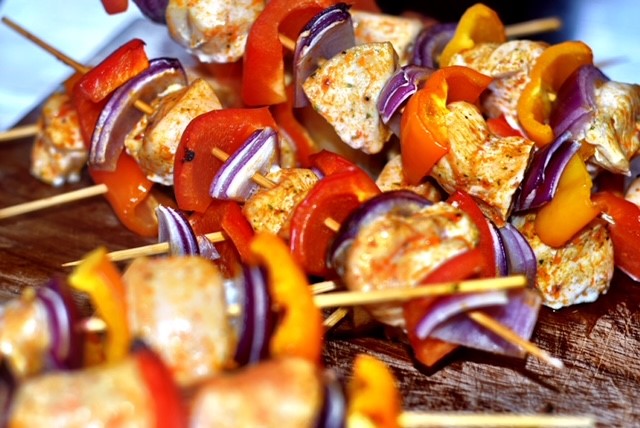 On the day of the party, the Hog Roast Yateley team arrived at Stacy's home in the morning to prepare for the 5:00pm serving time. We barbequed all of our main dishes, which included succulent pork sausages, veggie sausages, halloumi and vegetable skewers, juicy British beef burgers, marinated chicken kebabs, and BBQ spareribs. These dishes were served in fresh bread rolls, with gluten-free rolls also on offer. Additionally, we provided homemade chips, sweet potato fries, gourmet coleslaw, a green leaf salad, and corn cobettes. When it was time to serve the menu, the guests lined up at our catering station to grab a plate from the variety of dishes that we had to offer. There was something for everyone to enjoy and more than enough to provide second servings.
Are you in need of a caterer for an upcoming party? If so, get in touch with Hog Roast Yateley today to secure your date. Simply let us know your party size and location and we can do the rest.