Christmas catering is something that we look forward to all year since it is a meal that the majority of the population love! On a corporate level, Christmas catering comes in many different forms, depending on the needs of your event. Hog Roast Ashford Hill can provide a formal or informal package, with something to suit the needs of every guest. Here is just one of the many ways that we can cater for your Christmas party…
A local estate agent company contacted Hog Roast Ashford Hill to enquire about our Christmas catering services in preparation for the festive period. They were looking for a caterer to provide a delicious and traditional meal in a formal manner, with a package that would be ideal for 30 guests. We discussed our catering options and decided that our classic Christmas menu would be ideal for the occasion.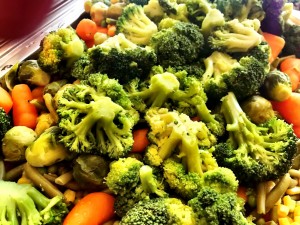 The Christmas menu is a delicious choice, packed full of traditional dishes. For the main course, guests can enjoy succulent slow-roasted turkeys, cooked over an open flame to ensure they are packed full of natural juices and flavours. The main is served with delicious Christmas trimmings, including homemade gravy, seasonal vegetables, cauliflower cheese, roasted potatoes, and pigs in blankets. Following the main course, guests can enjoy a tasty mince pie, served with fresh cream and warm mulled wine. This is a wonderful Christmas menu and one that includes plenty of great dishes for your guests to choose between.
We can't wait to get to work on this menu as the festive period begins. Christmas catering is always a great experience and Hog Roast Ashford Hill can't wait to be a part of this event! As our Christmas calendar fills up, there is no better time than now to get yourself booked in.
To avoid disappointment, contact Hog Roast Ashford Hill to book your Christmas catering today. With so many packages to choose from, we have something to suit every event and corporation. Simply let us know your party size, date, and location and we can do the rest.