The Big South East Weekend Away is an annual three-day conference which sees students from all over the South East of England meet up to celebrate their faith and with 350 people set to attend the high profile event this year, Hog Roast Winchester was called in to cook up one of our irresistible hog roasts. Having pulled off similar events in the past, catering manager Raffa was placed in charge of handling the occasion and after discussing menu options and bespoke packages with the client for some time, it was decided that our famous classic hog roast feast would be the best fit for the day due to its traditional flavours which make it the ultimate crowd-pleaser.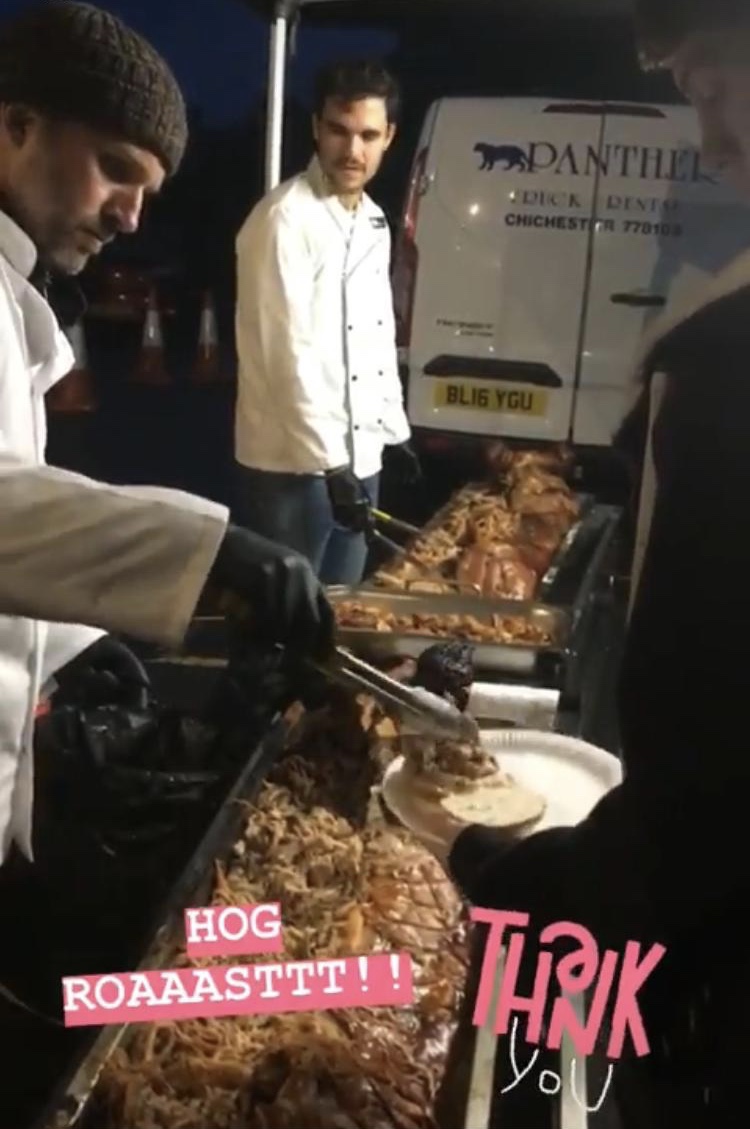 When the day of the highly-anticipated event rolled around, Raffa updated the satnav with the venue address and got his bearings while the rest of the team worked on loading the van with the wholesome produce and lightweight cooking equipment. Finally, after over an hour of driving, the Hog Roast Winchester crew arrived at the aptly named Blue Boar House where they quickly began cooking up a storm in preparation for the evening's buffet.
Even as the early afternoon darkness crept in, the team kept their momentum (with the help of our gazebo spotlights!) and by the time the attendees had finished their itinerary for the night, the mouth-watering feast was complete. With two whole slow roasted pigs and an abundance of gluten-free rolls, crispy crackling and savoury stuffing – not to mention the vegetarian and vegan-friendly grilled vegetable skewers with optionable haloumi – there was more than enough food to go around!
The students were so impressed by the spread that many couldn't help but return for third and fourth helpings and by the time the evening drew to a close, there was little left to show of the succulent hog roast that the catering crew had spent the afternoon creating. The UCCF events planner has since been in touch to thank Hog Roast Winchester again for cooking up such a delicious meal and they're already thinking about placing a booking for next year!