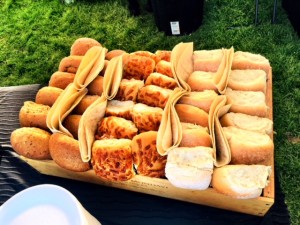 When Chris called us to ask the Hog Roast Romsey team to cater for a bank holiday glamping party for his girlfriend Lucy and 20 of their mates, he let us in on a secret. His party wasn't just about enjoying great food in the open air with his nearest and dearest, he revealed to us that his true agenda was to propose to Lucy! We are of course, souls of discretion when required and it isn't the first time we have been privy to highly confidential information we are under strict orders not to reveal to a certain special guest!
Chris and Lucy have always been massive camping fans and have spent many happy weekends under the canvas in a field during the course of their 3-year relationship. Recently they had started giving glamping a go and apparently they have now grown accustomed to a little bit of luxury on their outdoor adventures. Chris thought it would be the perfect setting in which to pop the question and with so many people watching, she couldn't say no (he was laughing nervously at this point!) Chris chose Hog Roast Romsey because we can also offer a more luxurious catering option in the great outdoors. Preparing superb restaurant-quality food in the middle of a field is second nature to Hog Roast Romsey! Chris opted for Lucy's favourite-locally sourced slow-roasted pork with the world's crispiest cracking, complimented with our own soft, sweet apple sauce. He thought if that wasn't going to make her say yes, nothing would! He also took into account the needs of his other guests and asked us to prepare some tangy feta skewers and vibrant salads for their 5 vegetarian guests.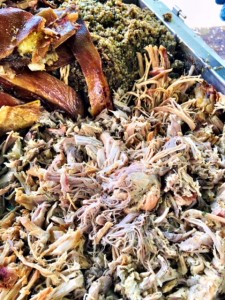 The atmosphere was very jovial as the glampers gathered around our impressive Hogmaster machine, and no one apart from Chris and our discreet duo, were any the wiser about the big surprise that awaited them! We kept schtum and served up our impressive al fresco spread to the eager guests. Whilst Lucy was busy tucking into what she described as the most succulent meat she had ever tasted, she didn't notice Chris take a small box out of his pocket. She was still happily munching away when he got down on one knee next to her and it was only the gasps of their guests that made her notice what was happening! Lucy said yes of course (we never doubted it for a second!) and Chris said a big thank you to us for making the night even more memorable!