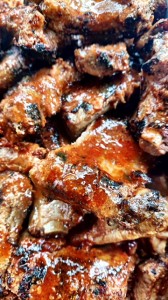 Birthday girl Jane had been carrying a flame for flamenco dancing ever since joining a class last year, so with her 40th birthday approaching, she decided she just had to have a flamenco themed birthday party! She wanted to invite all the girls from her class and have everyone dressed up in their flamenco finery for the evening to do a performance for the rest of her family and friends! When it came to the catering, she wanted food that would compliment the theme and when she saw Hog Roast Gosport's fiery Southern-style menu she knew it would be the perfect partner for this passionate and dramatic dancing style!
Jane's mouth was already watering as she chose her perfect menu for the evening, and with some many tempting options she had trouble deciding which ones to go for! After some deliberation, she opted for our spicy Creole lamb and sticky Louisiana ribs, accompanied by our Cajun pepper sauce, which was guaranteed to get everyone hot under the collar! To go alongside the meat, she chose some mini corn cobettes and our creamy coleslaw to cool everyone down!
The Hog Roast Gosport team arrived at Jane's function room long before the flamenco fiesta was due to start and spent the day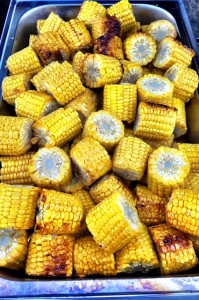 preparing all of the elements of our feisty Southern-style menu to perfection! By the time the 50 guests arrived, the room was filled with wonderful smells to welcome them and get them in the party mood! As much as they wanted to, Jane didn't let her guests dig in straight away though, they had to watch her dance class perform their sultry little number first! With castanets at the ready, the sassy senoritas stamped and twirled their way across the room, whilst we were discreetly laying out all the food, ready to be devoured as soon as the dance was over.
Jane's flamenco theme was obviously a big hit with all the guests and they all adored our bold, fiery food! Jane loved every minute of it and thought Hog Roast Gosport's menu was absolutely perfect for her flamenco 40th birthday bash!