The joy of expecting a baby is unparalleled. But for Hampshire couple, Leah and Tom, it's a double blessing! Having catered for their wedding last year, Hog Roast Eastleigh was over the moon to once again be a part of their journey, this time, for a gender reveal party!
Expecting twins, Leah and Tom couldn't wait to welcome their little ones into the world. As they eagerly prepared for the gender reveal party, they knew they wanted to relive the magic of their wedding day by choosing Hog Roast Eastleigh as their catering partner. Having left a lasting impression on their wedding guests with our scrumptious offerings, it was an easy decision to hire our hog roasting experts once again.
As the event unfolded, a wave of nostalgia swept through the guests as they recognised the familiar faces of the Hog Roast Eastleigh gang. Many attendees fondly remembered the delectable hog roast rolls that had delighted their taste buds during the couple's wedding. The reunion with the catering team added an extra layer of joy to the celebration, making the event feel even more special and heart warming.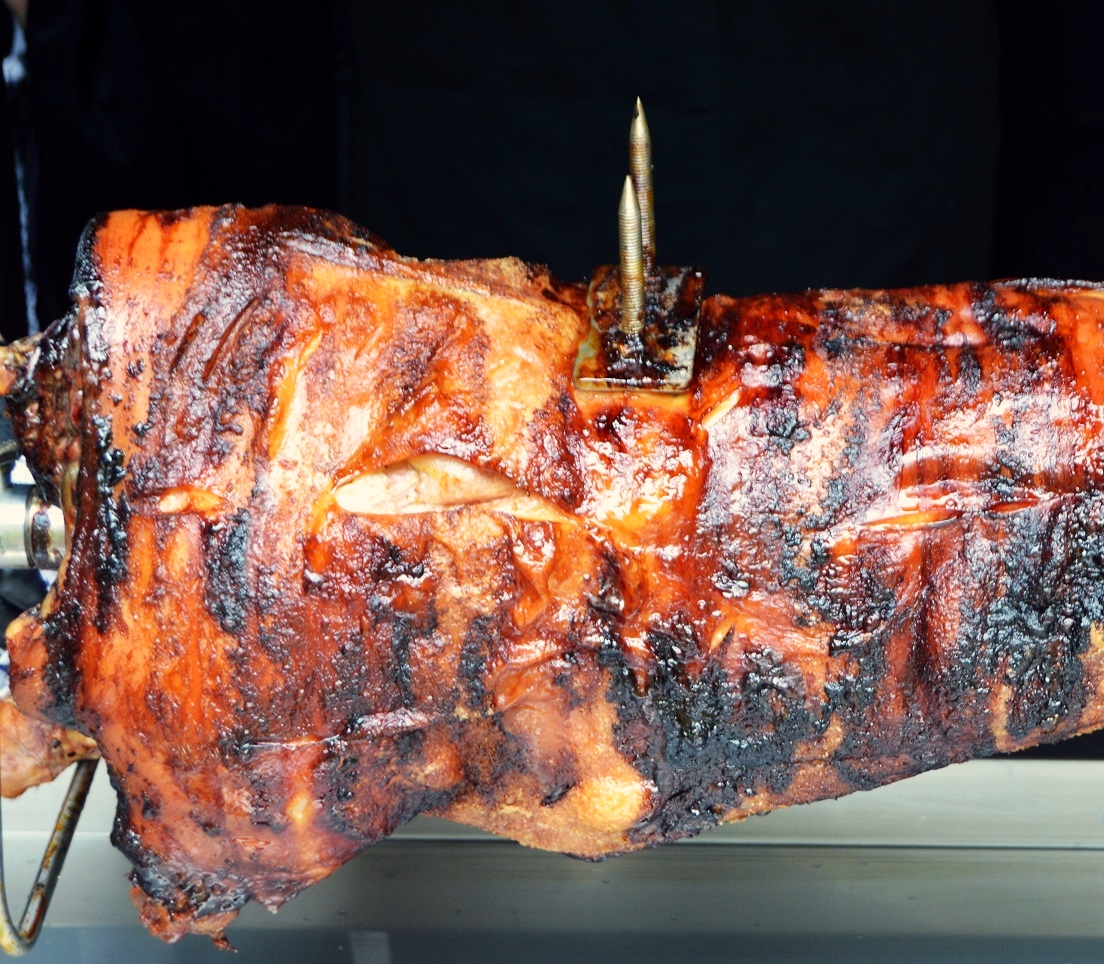 Hog Roast Eastleigh's Classic Hog Roast Menu was the centrepiece of the culinary experience, leaving everyone's taste buds in a state of pure delight. The succulent, slow-roasted pork, expertly seasoned and cooked to perfection, was served with a variety of delicious sides and condiments.
From crispy crackling and savoury stuffing to sweet homemade applesauce and soft and floury gluten-free rolls, every element of the menu was meticulously prepared to ensure that guests would have an unforgettable dining experience. We even thrilled the veggie and vegan guests by serving plant-based burgers and veggie sausages with sides of mixed fries.
To round off the incredible meal, Leah and Tom handed each of their guests a cupcake. On three, everyone took a bite, which revealed the gender of the twins. Everyone cheered when they noticed the pink centre and the room erupted with excitement.
Leah and Tom's gender reveal party was a resounding success. Bringing together friends, family, and the dedicated team from Hog Roast Eastleigh, the celebration was a symbol of love and support for the expectant parents. The atmosphere was filled with laughter, warmth, and heartfelt congratulations, creating memories that will be cherished by everyone involved for a lifetime to come.