Are you planning on hiring live music for your bar or pub? If so, why not hire some delicious catering to go alongside it? Great music and a great meal go hand in hand and are the ideal way to turn a trip to the pub into a fun event. At Hog Roast Burley we have menus for any occasion, including a variety of formalities to choose from. Here is just one tasty option that you could go for…
To celebrate the new year, a pub in Hampshire hired some local bands and musicians to perform during January. To make an event out of the evening, Hog Roast Burley was also hired to provide some delicious catering to draw in more customers and to keep the guests satisfied all night! Our catering manager Nick suggested a classic hog roast since this is the most versatile of our menus. It is simplistic, yet incredibly delicious and is always a fan favourite!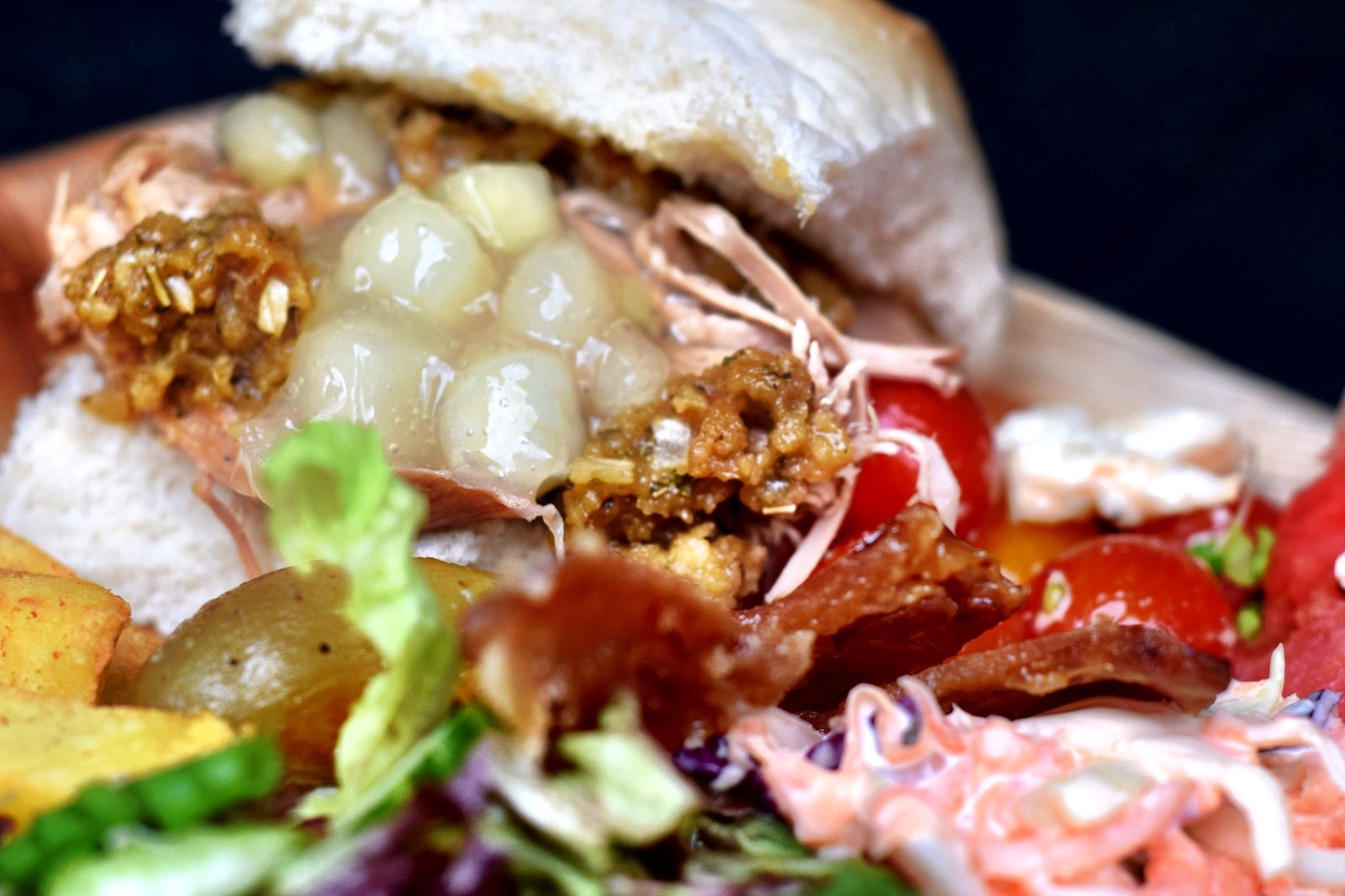 On the day of the event, the Hog Roast Burley team arrived in advance to prepare the hog. The meat was slow-roasted on-site for 6 hours, ensuring that it was evenly roasted to perfection and packed full of natural juices. Once ready, it was carved by our expert chef and served in fresh bread rolls, or a gluten-free alternative. For meat-free guests, we provided BBQ pulled jackfruit, which is a tasty vegetarian alternative. alongside the main dishes, we also served a selection of salad options, homemade chips, and sage and onion stuffing.
Overall, this was a delicious menu that went down a treat with the guests, providing an ideal addition to the event. The live music was great and this was a wonderful event to be part of.
Are you in need of catering for a large-scale local event? If so, get in touch with Hog Roast Burley today to book your date and location. No event is too big or too small for our team and we are on hand to help every step of the way. We hope to hear from you soon!