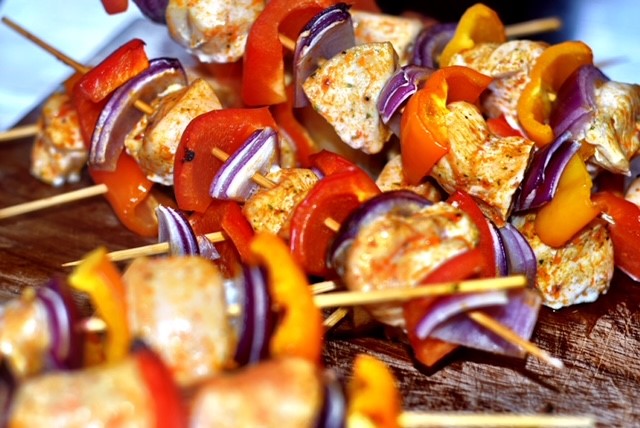 Welcome, on the hog roast Winchester website you'll find the superior catering plans for your event, we have menus for a variety of hog roast Winchester events and an extensive background in hog roasting for thousands of events, guaranteeing that our hog roast team is up for the task and has all the skills to add the best hog roast banquet to any occasion. Winchester is one of the wealthiest places in England, and such famous people as Jane Austin were born here and many Kings and Queens are buried in Winchester. Over 3000 tourists a year travel to Winchester just to visit the famous Cathedral that stands in the heart of the city. We do more for you than any other hog roaster, this makes hog roast Winchester the best investment that you'll make. We'll take you by the hand and help you with everything event related, be it discussing venue options or helping you to select the best menu choice for your event.
You don't have to worry about anything when you book Spitting Pig; we take care of everything because we care about our customers and their events. We'll give you our all. At Spitting Pig we're well aware that the price of catering and the quality of catering don't always correlate directly, so you shouldn't be put off by our low prices, we offer low prices in spite of the first-rate quality of our hog roast Winchester catering. There is no greater example of this than our hog rolls and snack sandwich menus. Despite the menus being the lowest in price of all the menus that we carry, they're as good as any for titillating taste, that's why people book these menus in abundance, no matter if they're booking their catering for a hog roast Winchester party, corporate occasion or a wedding.
The Best Hog Roasts In Winchester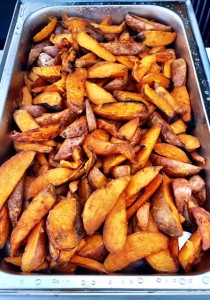 Should you be getting married next year and unsure who to hire or what food to serve your guests? By now you should already be thinking of hiring Spitting Pig Winchester, over the last couple of years the wedding industry has doubled and people seem to spend so much money on the food, we understand that the food is one of the key details you definitely need to be perfect. We must have catered for over 35 weddings already this year and we have booking for next year also. We have six wedding menus available but if there not to your liking that's not an issue; our dedicated events coordinator can create a bespoke menu for you. Every wedding we have catered for has been a success, the visual effect of the hog cooking as your guests arrive at the venue will undoubtedly catch their eye and the smell is sensational. All of our team are fully qualified caterers and we also provide waitress/waiter staff.
The marvellous tastes that are the result of a simple roast hog is always in very high demand, our customers know that the sumptuous whole roast hogs we make are the best out there and will always lift spirits and help conjure up the perfect party event atmosphere. Using the best Spit Roast machines that technology has to offer means that we can make a good sight more than tray roasted and spit roasted pigs. We have spit roast options and every type of food that other caterers carry, be it amazing feta skewer and mini pizza canapés, the best smoked salmon starter or the various side dishes and desserts we make. At Spitting Pig our values always come down to one crucial element and that's valuing the needs and preferences of our customers, whether it's the hog roast Winchester food we cook or how you want it served, we really take on board everything you say. We're very good at getting on the same levels as our customers, understanding where you're coming from and what direction you want us to take your event in with our professional chef catered hog roasts.
We always tell our customers that so long as our trustee Spitting Pig van can access the event venue we can get anywhere in Winchester and make hog roasts with the mouth-watering qualities that only we know how.  So don't hesitate when thinking who to call for your catering event make it Spitting Pig and you will amaze your guests and make it an event to remember!