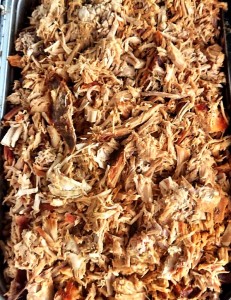 Welcome to our hog roast Wareham page. We're Spitting Pig and what we're known for is scrumptiously appetising hog roasts and spit roasts. We're not just known for them, we're the biggest and most booked hog roaster in the area. When we began our adventure into professional hog roasting we really weren't expecting to be as successful as we have been if truth is told. It's something I started for the passion of hog roasting, a hobby come obsession that I thought would carve out a niche, but not something I ever expected to become this big! Before us there was no real widely popular, hog roast caterer to speak of. But because of the mind blowing quality of the hog roasts we were providing, word of our catering quickly grew and it wasn't long until we were taking bookings for hundreds of events every year. And not just small events or informal events, but huge occasions with thousands of people, formal black-tie events, practically any type of event you can imagine we receive bookings for. With the presence of Spitting Pig in Wareham hog roasting is back in the mainstream and we're at the top as one of the most highly enquired and booked catering teams there is.
The reason for our progression to the top has a lot to do with our ability to switch things up, cooking hog roasts and other dishes in a way which makes our catering fit for any purpose. The big 4 menu categories offered by us cover every type of event you could possibly think of. We have specialist catering packages for either your Christmas, party, corporate or wedding events. With menus for lively informal party events, whether you're throwing a surprise birthday party for a friend or relative or having a party for new years event, to sit-down style black tie corporate function menus. We do it all best with an accumulation of catering know-how from a decades plus track record of catering for thousands of clients from all backgrounds.
The Best Hog Roasts in Wareham
The stupendously succulent hog roast Wareham  roasts we make are the tastiest that there are, we use new technology to improve the spit roast and tray roast process, cooking pigs and stock that are reared with the best farming methods on our very own roasting machines, which are also at the very height of new culinary technology. Despite the innovation and leading technologies we bring to the table, spit roasting in itself predates us. We might be a decades old pro catering outfit but spit roasting is centuries old, millennia old, actually! You could say that in culinary terms spit roast and hog roasting are living fossils with how long it's been around.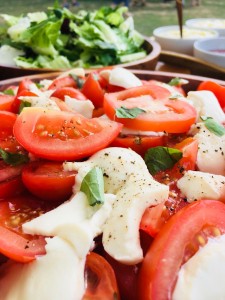 No task is too great for our team, none too small. We're ready and willing to take a booking for events with thousands of people to events with just a few people attending. We don't have guest quotas, we love hog roasting too much to take on an elitist mantle and deny interested potential clients a taste of the worlds best food experience. To go one further, despite the obvious high demand for our catering, we still maintain and promote a free quote system for as many menus and event sizes as you like, you can call us with all the menus you've taken an interest in and we'll quote you for each.
Don't forget though that if you do request some hog roast catering quotes and for one reason or another it's not likely you'll be following through with a booking, it's well worth considering our equally impressive hog roast hire Wareham  plan for much less the cost. Yes, you're reading that right, we have all of our Spitting Pig machines available for hire from anybody who wants them. The value on a price front is great and the value in regards to food is just amazing as we've already outlined, you'll get a hog roast every bit as good as one made by a Spitting Pig chef if you use the hog roast hire Wareham  service, especially if you hire the machine and buy a pig with it. The meat will be juicy and thoroughly flavoursome, the crackling will just blow your mind, the two together are absolute heaven on earth.
We have several machine types to offer for hog roast hire, if you phone us and detail your event we can give you suggestions on which machine is best suited.