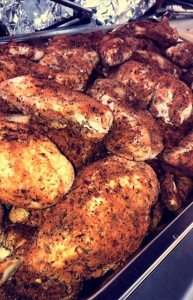 Welcome to the true home of hog roasting and spit roasting in Stockbridge. We're the biggest hog roaster in town and it just so happens that we're the best, so if there's a hog roast Stockbridge job you need doing you're in the best possible company with us.
From the simple but adored pig roast roll menu to the all-encompassing sit-down menu for wedding events, we have an unbeatable range of menu types for different event types. Having so many categories and menus within each category makes sure that we have a hog roast menu that's fit for all of our clients events. In a typical week we cater weddings, parties of all types – birthdays, festivals, seasonal holidays – and even corporate functions. But why stop there, we can even mix up hog roast Stockbridge menu items if specifically requested and making bespoke menus is something we've always done if requested. A sizzling spit pig is just the surface of what we're able to create.
More than anything we're a trustworthy company with professional qualities that make us the favourable choice for hog roasting. Despite years and years of hog roasting, despite the thousands of events we've catered – and they've all been different in their own way – we've always got the job done in a fashion deserving of the positive reviews that have followed. There simply isn't an event that we've come across which is too challenging, and we've catered for nearly 10,000 people at one point so we've had our share of large jobs. New and old clients keep coming to us for their event catering because of our deserved reputation and previous performances.
The Best Hog Roasts In Stockbridge
The family like atmosphere of Spitting Pig make us very easy to deal with, one of the reasons we're able to keep clients coming back time after time for the same service is because it's a service that's trusted. If you book us it will end any worries you'll have as you'll quickly see we're a professional hog roast outfit that can be looked to for event help no matter what it is. We've helped hundreds of clients who've had problems organising their event, we give you a helping hand that really comes in, well, handy! For any type of assistance, from advice on venues to suggestions on marquee hire, we'll tell you our experiences and point you in the right direction, after all, the success of your event isn't just beneficial to you, it's beneficial to us, too.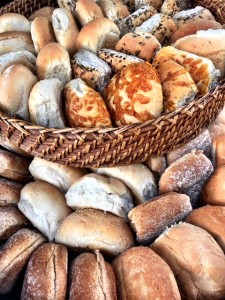 We've streamlined our booking process to be as good as possible. Let's be truthful, unless you're in the actual business of event management then organising an event can be stressful, and even if you are a pro it's difficult at times – and that's why we recognise that and focus on making our company one that's actually enjoyable to work with, even if you are at your wits end, running around trying to put together a last minute event. Our hog roast knowledge and communication skills are top notch, when booking you'll even be given direct access for communication with the head chef we designate to your event. So, if a few weeks after booking you have a change of heart on a menu choice, or you change venue, or even if you just want assurances, you can talk with your chef and confirm every last detail, it's a very reassuring process, it's even more useful if you're after a bespoke spit roast menu.
We're even now offering spit roast and hog roast hire Stockbridge machines. Hiring is great for cooking the best hog roast food for small or large events.
The hog roast hire Stockbridge machines are ready to be used immediately, your hog roast machine will be delivered with a bottle of gas without any extra cost, already set up so that you're all but set to go. If you buy a pig from us we'll ever skewer it for you so there's literally nothing to do but turn the machine on and get to hog roasting. Skewering meats doesn't require the genius of a rocket scientist though, setting up the meat on the skewer is an altogether easy task that you easily do, just in case you can't work it out we give you a to-the-point explanation on delivery of the machine, showing you the machines basic functions.