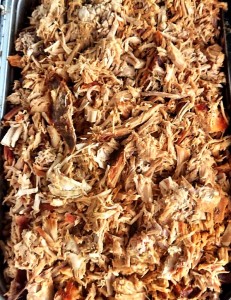 Southsea is, like all thriving towns, big or small, always in need of first-class catering services to provide delicious food for its many and varied events – private and public. This is where we think Hog Roast Southsea comes in; we are an exciting and established hog roast caterer serving Southsea and the surrounding areas and our unique brand of wonderful food and dedicated and enthusiastic staff are sure to provide your event with that something special that you have been looking for.
Our speciality is our hog roasts, of course, and they are cooked to perfection every time. They are a flexible and much-loved dish and spit-roasting is an excellent way to cook food. We designed our own spit-roast machines to ensure top notch quality, so we never have to worry about our hog roasts: they are always fantastic. To help meet the growing expectations of our catering customers we recently met up with our farmers and made arrangements for even more fresh meat and organic fruit, vegetables and grains for future hog roast parties. But it's important to look past our hog roasts in one way, as there is so much more to Hog Roast Southsea than just hog roasts: to begin with, we roast a wide variety of meats, from spring lambs and whole chickens and turkeys to all your barbecue favourites – with all our meat sourced from excellent sources, as local as possible. Providing a BBQ with your hog roast is simple for Hog Roast Southsea as we do not need to bring along extra BBQ's and chefs which can end up pushing the cost up considerably.
The Best Hog Roasts In Southsea
We know where our food is from and we know how to cook it expertly. As well as our large variety of meats,  the vast majority of the dishes in our many menus is not meat based! What a lot of people do not realise until they come to us or go to an event we are catering at is that we are a comprehensive catering service. That means we have the menus, the talented chefs and waiting staff to cater for events which want more than just a roast served simply; we can lay on exquisite three course meals, featuring many modern and innovative canapés and side dishes, all centred around our mouth-wateringly good roasts, or well-thought out vegetarian options. Our salmon is exquisitely fantastic bought fresh in on the day of your event, it is beautifully presented on a bed of salad.  We think this is a perfect balance and our testimonies from everyone from private individuals to big businesses seems to back this up!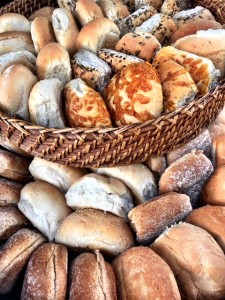 Aside from the food, our highly motivated and dedicated office and  Hog Roast Southsea catering staff work together to deliver a completely professional and quality service. We offer a hire service for our machines, we provide waiting staff and cutlery if required. Similarly, we can provide marquees for outdoor events, to ensure the food is not spoilt by inclement weather.  We can adapt to your venue, by bringing our equipment indoors, and we only need a well ventilated space to cook in. We go the extra mile with our food, and we think we do with our staff too. With Hog Roast Southsea, you can be assured of a worry-free dining experience with our talented and helpful chefs and staff.
But we're all about putting the power in your hands; our menus are there to give you a good idea of what we do – the specifics are up to you; so if you have a very clear idea of what you want, we're here to facilitate that. And that is true of every level of planning – we never turn away small parties, or for that matter, very large ones. Plus, we even offer a rental service of our machines for those who want to take control of their own event. We think the very best events are the one which are personal, and not defined by the constraints put upon them by the caterers or the venue – that's why we work closely with our clients to come up with something they really want.
So if you like the sound of that, then I urge you to get in touch with us soon – we will make your event a success! That's a promise!