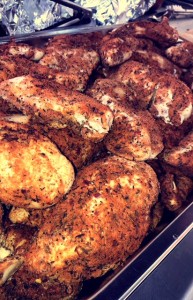 A small market town like Ringwood relies upon its local businesses providing it with excellent and reliable goods and services, and here at Hog Roast Ringwood we recognise the responsibility we have to deliver first-class catering services to the town and its surrounding villages. Our consummately cooked hog roasts are extremely popular with those who have experienced them and we believe we offer not only a delicious speciality, but a competent and highly efficient all round hog roast Ringwood service in general.
Our ethos is to excel at whatever we put our hand to. Our talented chefs know how to perfectly prepare all manner of spit-roasted meat, from our hogs, to whole chickens, turkeys, lambs, beef sirloins, and traditional barbecue fare. We cook all our meats on our custom-designed "Hogmaster" spit roast machines and it delivers sensational results which is why our hog roast hire Ringwood option is so popular. We then use these perfectly cooked roasts in any manner that you wish – whatever is most suitable for your event. Good quality meat never goes amiss, and that's the case with our service. Our flexibility is based around the diverse uses meat can be put to; from being simply served in a fresh white roll, to being the centrepiece of a more ornate three-course meal, with modern and exciting complimenting dishes.
Our menus are designed to cater for a wide range of events, varying in scale and purpose – from smaller intimate private parties to larger events such as weddings, corporate dos, charity fundraisers or fairs. But we also offer the ability to customise all of our menus. They are to be seen more as outlines of what we can do, but the specifics can, more often than not, be changed to readily suit your exact tastes. This means that the dining experience you receive in the end can be one that you are truly pleased with, an experience which you had a key role in shaping, and one which is personal rather than boilerplate.
The Best Hog Roasts In Ringwood
As we've said, Hog Roast Ringwood is more than just a simple hog roast caterer. The range of our dishes is as comprehensive we have quite a few veggie alternative options to choose from so there is no need to make the veggie eaters left out with a tasty quiche or hand made vegetarian burgers that will leave them more than satisfied, if not more so, than most other caterers, and this allows us to thrive within the competitive modern day market. But our most important asset, in many ways, is our professionalism, and the competency of all our staff, from our waiting staff available to hire, to our office and kitchen staff. Each member of our team is committed to giving a good service, whether it be in the planning stage, or on the day itself. We turn out well and ensure all refuse is dealt with and everything tidied away once we are done at a venue.  We get praised for the courtesy and helpfulness of our staff as much as we do for the quality of our cooking, and we take great pride in that.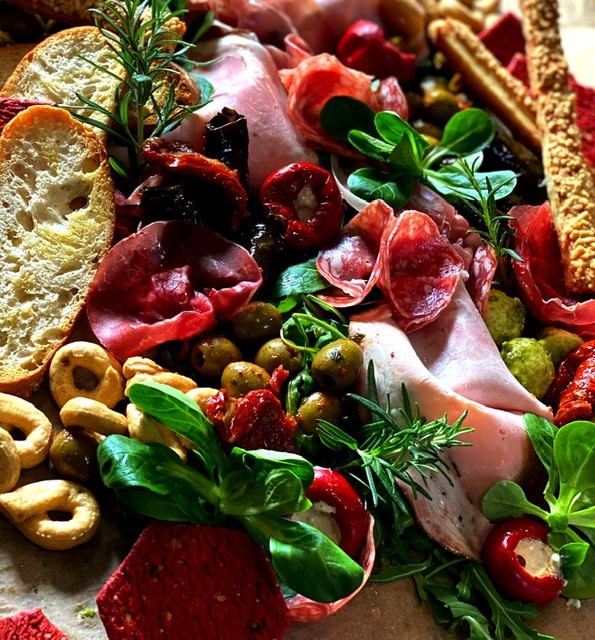 If you decide to book our services for one of our fantastic wedding menus upon arrival at your venue our team of mature and very experienced waitresses and waiters will serve your guests with your chosen reception drink and our home made delicious canapés.
Our wedding banquets are a treat to the eyes not just the mouth with succulent crispy crackling we can also provide more that one meat option we have the accessories for our hog roasting machines to be able to create a feast of chicken, turkey which is perfect for the festive season corporate parties we can also cook beef and provide a BBQ selection, with salads, new potatoes and we can also create a menu with different selections of side dishes.
All our serving tables and equipment are quickly cleared away after the serve with no fuss and the serving area cleared away.
If you want to find out more about what we can do for your event, contact Hog Roast Ringwood sooner, rather than later because once you have booked your catering needs with us we can arrange a visit in which we can discuss the final details for your event to make sure you are more than happy with using our hog roast hire Ringwood catering services for your event.