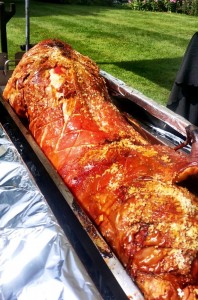 Hog roasting can be the saviour of any major function or event. It's true, but don't just take my word for it, ask the many people who I have served as hog roast caterer in Milford on Sea and you will see what I mean. Quite simply, they have all been delighted with the great all round service and great tasting food that I have served up for them. If you are considering holding a really special party or function and you don't want the hassle of sorting out the food yourself, a hog roast caterer like me can make a world of difference.
I have been the hog roast Milford on Sea caterer for about five years ago. This may not be the largest place in the UK but I am kept very busy here and in the surrounding areas with a huge range of different events. That's the beauty of being a hog roast caterer as you will soon see. Hog roast is the perfect solution for absolutely any occasion, and with a caterer like me, you don't have to worry about anything else. Let me tell you about just a few of the many different types of events I cater for in the Milford on Sea area.
Christenings are always really great occasions. There is always a great feeling to them with lots of family and lots of smiling faces, and I certainly get asked to cater for many Christening events in the area. My hog roasts are perfect for Christenings as I tend to mainly serve hog roast rolls (pig in a bun) which really is the perfect party food. Hand held, tasty and easy to walk around with. The kids always love the meat and the crackling especially. I seem to get more and more Christening events each year.
The Best Hog Roasts in Milford on Sea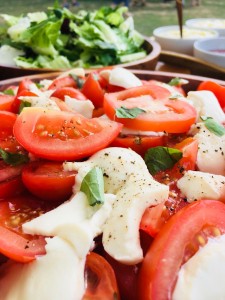 Another popular event that seems to be turning more and more to my hog roast hire Milford on Sea services is the wedding anniversary function. I love these as they tend to be great fun with all ages involved. I catered for a sixtieth wedding anniversary the other month! Hog roast always goes down a storm at anniversaries as I think the older generations really enjoy seeing me cooking the whole pig. People love the fresh cooking that is part and parcel of hog roast catering and I always get people coming up to me saying how fantastic it looks and can I cater for their Milford on Sea event! Even the young children are fascinated by the cooking and carving. I guess it reminds them of Horrible Histories, though hog roast is anything but horrible when I cook it!
When I first started out as a hog roast Milford on Sea caterer, I did not really cater for that many weddings but that has certainly changed in the last few years. I think more and more people want to do something different at their weddings these days, whether it's the style of dress, how they make their way up the aisle or the food at the wedding breakfast. Hog roast is not just different, it is miles better than the usual selections. I love catering for weddings as it allows me to show off my 'posh' carving skills. I always serve up gourmet hog roast at weddings, which is pretty unrecognisable from the hog roast rolls. I carefully carve the meat and serve it up with vegetables, stuffing, sauce and vegetables to create a very sophisticated looking plate of food, perfect as the wedding meal. If you are in the early stages of organising a wedding and you have yet to finalise the food, I can honestly say that hog roast hire Milford on Sea weddings are fantastic. The reaction I get to the food is always amazing and I don't think anyone would go back to chicken or beef dinners once they had sampled a gourmet hog roast.
IT's not all posh weddings and parties though. I really do cater for many different events, which is what a hog roast Milford on Sea caterer's life involves, I guess. Variety. Last month I served up hog roast by the changing rooms of a under 14s football club. It was their end of season awards evening and they loved it. Corporate events are also a popular event, some more formal than others. During the summer I often get asked to serve hog roast in the car park for some large companies. Being a hog roast caterer in Milford on Sea definitely isn't dull!