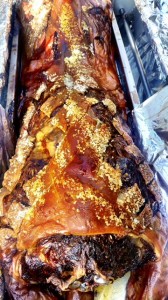 Lymington, who has ever heard of this place? I live there and wondered to myself the other week how many people actually know that my place of residence even exists? I love the scenery and the fresh air down here as it is just magical, we're not far from the Isle of Wight we also have great links to city centre and we are sat on the coast which allows us access and first refusal of some of the freshest fish known to man.
My profession isn't actually fish though I work as a hog roast chef and have done for the past ten years. I love my job and the aroma of a freshly roasted pig not to mention the taste of the best crackling known to man. I was recently asked to perform a hog roast in Lymington which is great for me as it means very little travelling. The job was in honour of a local butcher who I have worked with and been friends with for many years, he was celebrating a small lottery win and decided to throw a big party and asked me to cater for him. I felt honoured as this chap really looks after his loyal customers by giving discounts here and there as well as the extra sausage now and again.
The party was due to begin in the evening and being my butcher I went to see him the day before to collect the hog and see what other meat he had on offer, It turned out that he was having a hog roast, steak grill and sausages for all the guests! What a treat! I arrived at the Marina where the party was being held, he had bought himself a boat and wanted to show it off to all of his friends, me included. I set up my stall and started to roast the hog that he had reserved for his party.
Leaders in our Field
Preparing a hog like this is not an easy task because it requires experience as well as a great deal of trial and error to get a fantastic tasting hog roast and achieve consistent results. For the Lymington hog roast I decided to give the hog a glaze, again this isn't an easy thing to achieve but with a little patience and care, you can get some of the finest tasting pork known to man. I used a mixture of honey and sugar to give a wonderful caramelised look to the hog.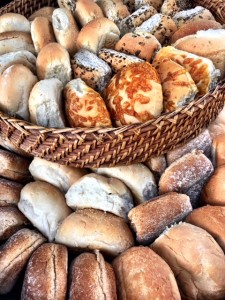 Before adding any of the marinade to the hog, I had to score the skin using my American-made hickory knife that was given to me by my wife as a birthday gift a few years back. I ensure this is kept clean and sharpened professionally every month.  The skin gets scored and rubbed with plenty of sea salt then it is given its first glaze and put on to roast.
After each hour of roasting, I re-baste the whole hog from top to bottom to ensure that none of the meats dry out or become burned, this is a key part of roasting a hog with a glaze, and if it's kept well basted the results can be very poor indeed.
For sides with the Lymington hog roast consisted of cheese-mashed potato, salads and small baguettes for those just after small bite to eat. I also like to add barbecue baked beans into the mix in case anyone fancies them. Luckily at the party, everyone wanted them, especially when my friend informed everyone that they weren't canned beans with a bit of barbecue flavouring in them, they were in face my own haricot beans in a delicious barbecue sauce that was 100% home-made. The Lymington hog roast was a fantastic day out, my friend's new boat incredible; I personally can't wait for an invite to be taken over to the Isle of Wight on it. I'm glad he can finally get back on the water and out of his shop for weekend.
I met quite a few new faces as the party and some of them were so impressed by my hog roast that they have asked me to cater for their birthday parties, Christmas parties and even a christening! Looks like my somewhat 'quiet time' over the next few months isn't actually going to be that quiet!
If I want quiet time in the future I guess I'll have to start actually playing the lottery and not just fantasising about it, we're all guilty of that aren't we?