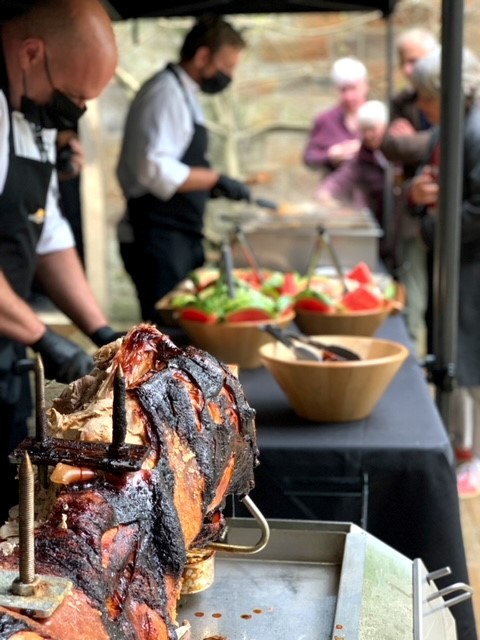 Land Ho! Hog Roast Lymington is docking in at the fine harbour town of Lymington  this year to serve you up the very best in all of event catering. This town is famed for its yacht excursions and marina visits, but with Hog Roast Lymington you can swap out the salt of the sea for the fine, tasty salt of the most glorious fresh hog roast today! Make your next event one to really savour after with the stylish service of Hog Roast Lymington as we whisk you away to a taste sensation and dining experience like no other.
By coming to us you are guaranteeing a special day complete with all the hallmarks of an exceptional event: spectacle, flair, and fine taste all in equal measure! The hog roast of our name is our fan and company favourite. We've been serving this crisp, meaty special for over 20 years and decided early on that it was so good we should be centring everything else we do around it. You won't find a finer, more novel roast of its type anywhere else on the market as Hog Roast Lymington pulls out all the stops to make this classic dish fashionable once again.
At Hog Roast Lymington we're ready for all. After over 20 years at this game we've had every curveball thrown every which way at us, and we catch it every single time! So, don't worry about a thing with Hog Roast Lymington; whatever the occasion, whatever you need, whatever the service required, Hog Roast Lymington will most assuredly provide!
High Quality Catering For Lymington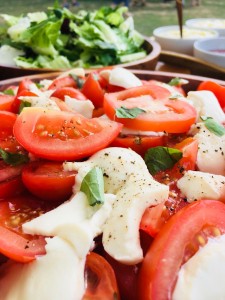 By hiring Hog Roast Lymington, you are treating yourself to a smashing combination of exquisite foods and a brilliant team fit with excellent recommendations to match. With plenty of meat, vegetarian, vegan, and gluten-free options you and your guests are most assuredly spoiled for choice as our team will help you find a buffet combo or set-menu serving to suit your needs and wants. What's more, we always work flexible to your own budget without limiting you on quality!
So, make it a Hog Roast Lymington affair this year now! Call today for a free quote or message our site and we'll be with you in no time.