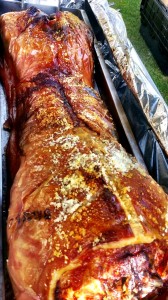 As a hog roast chef I get to see some fantastic places and meet some brilliant people but when I was asked to perform a hog roast in Kings Worthy which is located in the southern region of the UK, I was more than impressed at the settings in which I would be working in. I took a call from a lady who wished to host a surprise birthday party for her husband who was about to hit the ripe old age of forty, she had organised a gathering of all of his friends, some of which had travelled from south Africa just to attend this party. She asked if I could cater for around two hundred people.
My journey was quite quick to the Worthies club which is situated in the centre of the village, I was surprised to see that there were only two pubs listed on the internet for Kings Worthy, but then again, if you only have two pubs, I suppose they must have a fantastic atmospheres and clientele. I arrived early to begin the setting up of the roasting machine, due to regulations I set up my gazebo outside and began to arrange all of the sides before the guest of honour arrived; she wanted him to arrive just as the hog roast was ready, drinks were suitably chilled and the DJ played his favourite song. I gave her the time that it would be ready to serve and I watched as she went around organising everyone to be in place for when he walked in.
The woman worked so hard to get this right for her husband and it was admirable to watch, I prepared the sides of salads and sauces along with bread rolls which; at her request were wholemeal as her husband couldn't eat white bread. I literally went into autopilot when the hog was roasting. I do love this method of working as nothing stops me doing my job when I put my mind to it.
Once, I get going, there's literally no stopping me. It all begins the day before I perform a hog roast where I prepare the hog for the next day's job. I started to work on the sides earlier in the day so that they were easily laid out with the right sauces for the job. I opted for a sweet glaze on the hog to ensure succulence and extra flavour. This always works a treat when I see the look on client's faces when they tuck into a fresh hog roast roll, with added stuffing!
Leaders in our Field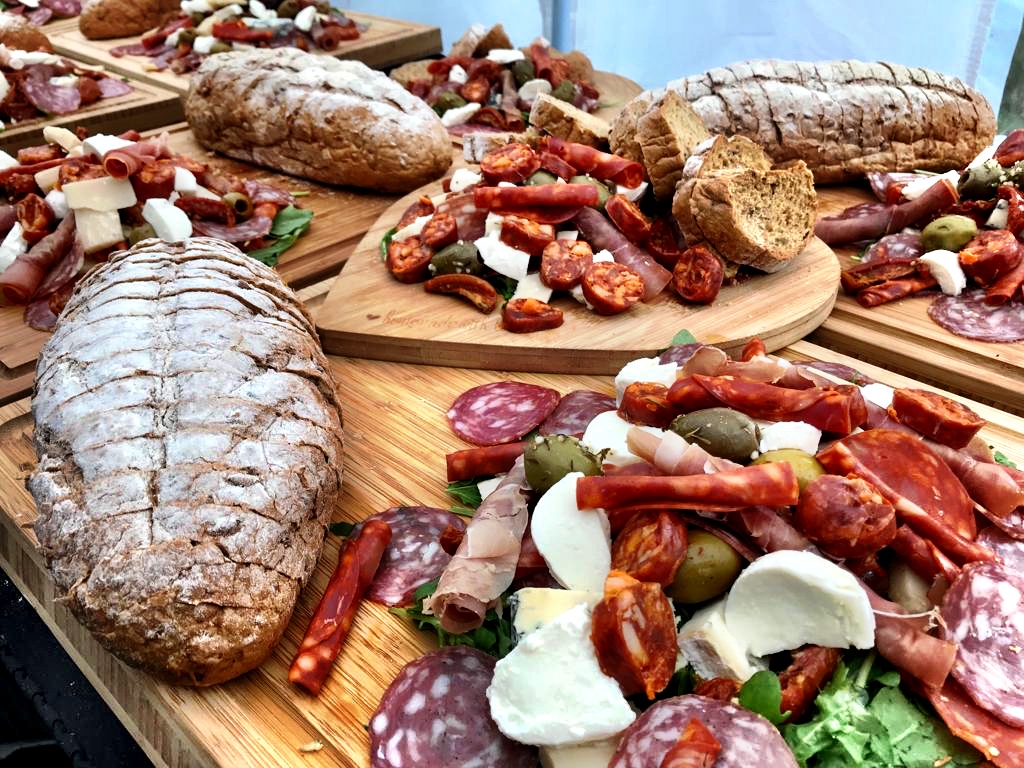 The Kings Worthy hog roast was an exciting time as the suspense before the main guest arrived was incredible, the lights were off and the room was completely silent, I stood next to my machine that was set to warm with the spin function still going for maximum effect! As he walked in with his wife, the room erupted! Everyone cheered, the champagne corks flew and the party poppers went off! The DJ hit 'My Sharona' by the Knack and the party began, I was instantly swamped with guests wanting to sample the hog that had filled the room with the gorgeous aroma for the past six hours!
As with all my jobs, the Kings Worthy hog roast proved to be no exception where the crackling was concerned, kids and adults were all ready and waiting for a good piece of the crisp stuff! I saved the majority of it for the birthday boy who reportedly loved crackling, pork and stuffing on his rolls. The sides went down an absolute treat too; plenty of apple sauce heaped onto the top of a roll is the perfect mix of party food in my opinion.
Performing a hog roast in Kings Worthy made me realise how much I love my job, it's not because I love pork or that I love seeing a pig slowly spinning on a spit but its more to do with the satisfaction on people's faces as they delve into what I have spent time and effort on creating for them.
I love to hear what people think of my work too, the best thing about it is that I have never had any complaints about the quality or taste of any of my hog roasts, especially the Kings Worthy hog roast, what a party that was, they say if you can remember your 40th birthday, you weren't really there! Well, I was and I loved every second!