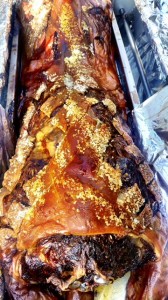 The South coast is a fantastic part of the country, when your there you feel like you're on the edge of the world and you are granted some excellent time to relax and reflect, these are the exact reasons why I moved here ten years ago. I work as a hog roast chef in these parts and guarantee that no-one roasts a hog quite like I do, not only do I provide a mean hog roast but I also take a great interest in the techniques involved, making sure that my preparation is second to none and that my finished hog has all the wonderful aesthetics that a perfectly roasted hog should have. My job tells me where I need to go in the country and I recently performed a hog roast in Horndean which is a wonderful little parish town situated close to where I reside on the south coast. The Horndean hog roast was a celebration of a gentle man's retirement and the dawning of a new era in his life where he could finally afford a new motorbike and go for trips around the UK.
As my job is quite a time consuming affair, I get to speak with guests and people from all over the country wherever I work. The Horndean hog roast was no exception. The gentleman who had recently retired had spoken to his wife about having all of his friends together in one place and a rock and roll band with plenty of beers and food as a way to celebrate no longer being a slave to the nine-to-five grind. The party was held near Horndean hill in a purpose built marquee, the guests all arrived early and all of them were laden with crates of beer, wine and spirits. I was situated at the back with a set of a five tables in order to provide a buffet-style hog roast. I chose one large hog from my local butcher who had managed to secure this specific hog for me for the job, It was a seriously heavy brute of a hog, I had to use some force to get it loaded into my van as well as the difficult and seldom-discussed job of trussing.
Hog Roast Horndean Leaders In Our Field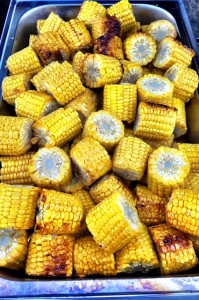 Trussing a hog is probably the most important part of a hog roast, the spit needs to travel through the body and be just underneath the spine and out of the mouth, since the spit won't be travelling thorough any meat, there needs to be plenty of security to make sure disasters don't happen. The hog needs to be secured with heavy duty kitchen twine so that when the meat cooks and softens, the spit doesn't rip through the meat and drop the entire hog into the fire. This didn't happen to me, honest…anyway! the Horndean hog roast was excellent fun, I served up a fine meal for all the guests, crackling was devoured within five minutes of serving which is about right for all the hog roasts I have performed over three years of doing these kind of jobs.
I provided a blended apple and chilli sauce which added a definite sweetness to the meat that had been roasting gently for hours, this mixture is only popular with pork and turkey, mixing sweet and savoury with any other meat just doesn't work. The sides of salad and potatoes also went down at treat at the Horndean hog roast it was great to see all of my hard work paying off. My favourite part of the event was just after I had de-set all of my equipment, I was offered a beer and watched as the guests gathered round a large crate that was sitting on the grass, the wife of the gentleman whose retirement had just happened, presented him with a large crowbar and a small box, as he opened the box, he pulled out a key with a leather fob, I've honestly never seen a man's face light up as much as it did that moment. He then went over to the crate with the crowbar and began to prise it open and when the first flap fell down, inside was a pristine Triumph motorbike with all the chrome and leather trimmings, what a gift! I cheered as he wheeled it out because it has also been one of my dreams to own and ride a motorbike, so if you're reading this darling, you've only got another seventeen years and counting to save up for my retirement!