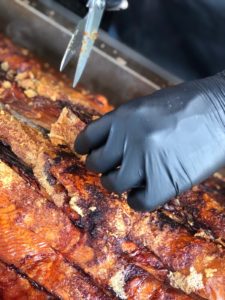 A small yet bustling town Horley is home to over twenty thousand people and is situated almost exactly halfway between Brighton and London making it the perfect commuter town with close transport links to Gatwick airport too. This proximity to the airport and to London mean this town is no stranger to visitors and so has a plethora of hotels, B&Bs and guesthouses to offer.
The town has the usual range of stores but Horley is also home to an eclectic mix of specialist shops and boutiques that offer unique services and make the shopping scene something to be rivalled. Collingwood Batchellor, a locally renowned department store, is an example of the variety of high-quality retailers Horley is home to.
The Best Hog Roasts In Horley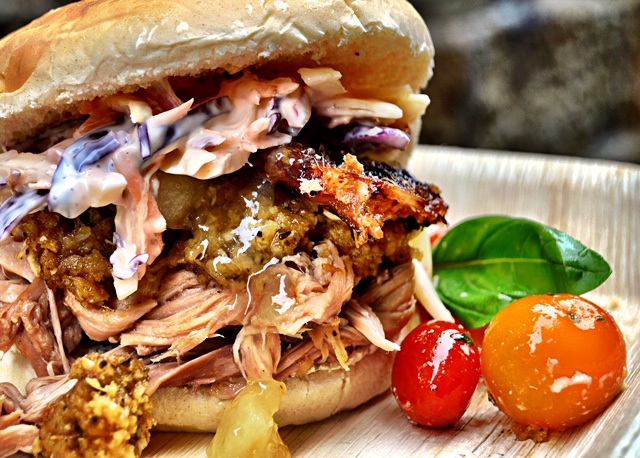 If you are in the area and looking for something to do why not visit the Archway Theatre. As the name implies the theatre is actually located under the railway arches which make it a great space to catch the latest plays or pantomimes.
In terms of the food and drink scene Horley has a lot to offer. With a town centre packed with quaint cafes and a diverse range of pubs and restaurants there really is something for everyone here which is why we chose this location to set up Hog Roast Horley!
Hog Roast Horley offer expert catering services in and around the Horley area. We can cater to any event you could wish for such as weddings, birthdays, private functions and even corporate catering. With our extensive menus we can always find something to suit your request and our professional team will always go the extra mile to ensure you have everything you could possibly need.
Hog Roast Horley can provide any style of catering from the more casual outdoor events to formal 3 course meals – thanks to our trusty hog roasting machine anything is possible! We can also cook a variety of different meats, despite the name, such as lamb, chicken, beef and in the run up to Christmas we also offer turkeys on our festive menu.
Vegetarians, vegans and those with dietary requirements are never forgotten about at Hog Roast Horley! Our chefs are able to come up with a bespoke menu to fit all your needs – just ask!
Call us today or fill in the contact form to start planning your own delicious Hog Roast Horley!