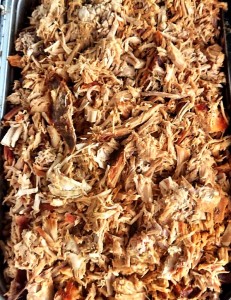 The village of Hook can be found in Hampshire near Basingstoke and has about just over 7000 people live there. The pretty valley of River Whitewater lies to one side and Hook Common on the other. The Rotherwick Circular Walk is an easy walk that the whole family can enjoy. The opening of the railway station helped the village grow to the size it is today as the some of the commuters stayed.
Hog Roast Hook has a reputation for good food and being able to give a unique experience to those who have not experienced a hog roast before. We have a number of menus ranging from a hog roast on a roll to menus offering up to six courses. We can supply a first rate chef and hog roast machine with everything that is needed right down to serviettes. For example, for a sit down menu we also have our own waiting on staff and the best bit is we clear up afterwards. Hog roast Hook also offer a range of meats from beef to free range chickens and we can also offer drinks on arrival with a range of mouth watering canapés.
For team building events you may find that you may like a choice of a meat on a roll; with two fresh salads and new potatoes. After spending the morning team building whether it be orienteering a hot meal afterwards will soon warm you up. We cater for private parties or functions big or small and we can also offer a range of puddings including cheesecake or even apple pie and custard. If you have a theme we can also cater for that a hog roast is not only eye-catching and the meat succulent, it can help tickets for fundraisers. Our customers come back again as they enjoyed it so much. We also cater for vegetarians and can offer fish cooked in a variety of ways. If you fancy something a little spicier we can also offer Indian and Chinese starters.
If you fancy doing the hog roast yourself hog roast hire Hook can supply a hog roasting machine in smaller or bigger sizes depending on the size of the event. It can come with or without meat and can be adapted to cook chickens if required. The cooking process means that the meat cooks in its own juices which helps keeps it tender and because of this you have time to mingle with your guests. It also looks quite impressive and can become a talking point. Hog roast hire Hook deliver it, demonstrate and pick it up afterwards. The actual method of cooking is quite easy and we wont leave until you the customer feels confident cooking it. Each machine is regularly tested so it meets health and safety standards and is CE marked. The machines come in different sizes so we have something suitable for most sized events.
Hog Roast Hook Leaders In Our Field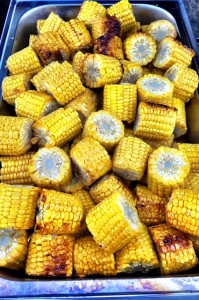 We take pleasure from watching our customers enjoy themselves and we like a laugh and joke too. For enquiries just fill out the details on the form on the website or call us and then we can meet for a coffee and talk the menu through. It is our attention to detail that means we get things right which is another reason our customers come back to us. If you are staying over in Hook there is plenty to do clay pigeon shooting, there Blackwater Golf Club, a country park, walks. For those who may wish to relax more how about a visit to Tynley Hall with 66 acres of gardens; restaurant, a health spa and golf and much more. There is the Art Gallery Fifty-Five or you may want to have a drink or eat at one of the seven pubs such The Cooked Billet. The name may have come from a game played with a ball and twisted stick that originated in Saxon times.
It is a rich area due to Tynley Hall Park and Gardens. The surrounding countryside offers a range of walks, birds and animal life. If you fancy something different try spotting the ghostly cavalier on Hook Common. He wears a long cape, has long hair and a broad rimmed hat. It is rumoured that he was a messenger killed by the Roundheads. There are regular events at the Raven Hotel and the White Hart Inn both serve food. We sometimes drink in these pubs so you may us there, we are raising a glass to welcome you.