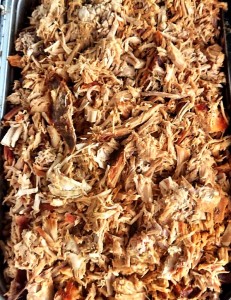 At Spitting Pig we have an exalted commitment to making lip smacking hog roast Havant food that will cause a real brouhaha at your event. The reception to a hog roast is always the same – elation on a mass scale. The excitement and sense of anticipation that arises when we're hog roasting in clear view of guests is not to be underestimated. Once our hog roast activities are spotted guests will marvel and quickly grow hungry, it's hard to resist a huge hog on a spit, the mouth watering aroma is enough alone to generate conversation between guests.
Your spit or tray roast choice from Spitting Pig should satisfy anybodies tastes. We have a wonderful choice of whole lamb, sirloin of roast beef, chicken, turkey, chicken kebab and who can forget the most popular choice of pig. The great choices available are a benefit of the spit roast machines we use and the adjustable attachments for them. In theory we can spit roast practically anything you can think of, from pheasant to potatoes, and despite the fact we don't have everything on our already made catering packages, we're more than welcoming of specific requests. If you have something different in mind just ask us and we'll contact some of the farms we work with and get back to you with a quote before you know it. If for some reason you want something roasting that's not suitable for spit roasting then we can always tray roast it.
It takes time to make a hog roast Havant and for that reason we'll have to carefully plan the serving time as we always do, especially if you're in a rented venue. A hog roast can take well over 6 hours to cook if the pig is to feed hundreds of people, say a 90kg pig. For the fresh on-site cooked hog roast experience the event venue will have to be available to us for at least a few hours before serving time. If that's not possible then what we do is cook the pig before we get there, quickly reheating it before serving. The taste is just as good, in fact a lot of people swear by a twice-heated spit roast as the flavours have time to settle even more. The only downside is that you miss out on the theatrical on-site cooking that our clients know and love. With such note-worthy food made from locally produced produce our hog roast catering packages are the ideal answer for a corporate function, party or wedding this or next year.
Hog Roast Havant Leaders In Our Field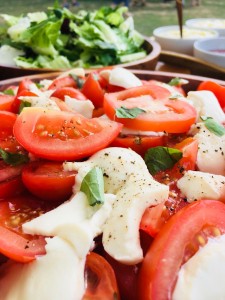 But that's only the half of it! If you expected that Spitting Pig was just a caterer you're in a for a pleasant surprise because as we're about to tell you we also have machines that can be hired for different lengths of times, leaving you with command of your own spit roast machine to cook whatever you like and all on your own terms. Hog roast hire Havant is much more laissez faire, it's no wonder for informal events a large amount of people are now looking at the DIY Hog roast hire Havant option, there's literally nothing to lose and everything to gain. The machines are absolutely perfect for cooking in the great outdoors, be it for an event you're throwing in large open land, or for a quiet party in your back garden. Equally the machines can be used indoors but they're not always suited for houses, there are certain ventilation requirements as with any method of cooking, we can tell you whether or not a hog roast inside your property can be done.
Your hired machine will be ready for use immediately, the hog roast machine will be delivered with a bottle of gas without any extra cost, already set up so that you're all but set to go. If you buy a pig from us we'll ever skewer it for you so there's literally nothing to do but turn the machine on and get to hog roasting. Skewering meats doesn't require the genius of a rocket scientist though, setting up the meat on the skewer is an altogether easy task that you easily do, just in case you can't work it out we give you a to-the-point explanation on delivery of the machine, showing you the machines basic functions and how they work. We'll also leave you with a CD that explains everything you need to know just in case you forget what we told you. We'll also come and collect the machine so you won't have to worry about any additional cost getting it back to us.