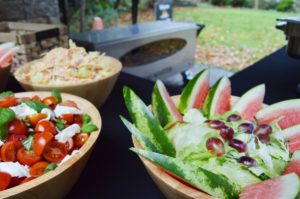 Gosport may be only a small town, joined to the city by a short pedestrian ferry ride, but that does not mean that it has little to offer in its own right. With beaches throughout the surrounding areas, and ports that join Gosport to many more of Hampshire's highlights, the town is a hub of tourism, a hive of activity. There are plenty of places and occasions in the small town that the hog roast Gosport company have found easy to liven up with our tantalising and tasty treats.
Gosport boasts a proud and impressive history, having been known as a major military and naval stronghold long into the last quarter of the 20th century. In this role, Gosport was responsible for the defence and supply infrastructure of Her Majesty's Navel Base at Portsmouth. With such an integral military role in the town, it can be no surprise that the place has long been in need of hog roast Gosport catering services of the highest quality. With the biggest and best of our military often descending on the town, what better way to make sure that all their events and meetings are properly catered for, than with the help of the Spitting Pig hog roast company? Military meetings and conventions still take place in the town and such gatherings are undoubtedly chocked full of hungry individuals who need to be fed. A traditional hog roast Gosport is the ideal fare for such a crowd it is a snack that is sure to please at any event whatever the occasion may be as the food is the thing that most people look forward to at most functions so why not satisfy your guests with something a little bit different and something that is full to the brim with flavour and taste.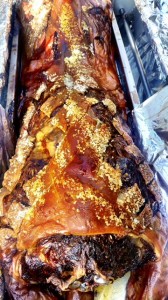 Although military activity has declined somewhat in recent times, Gosport is still home to HMS Sultan, The Royal Navy School of Marine Engineering, and The Royal Navy Engineering and Survival School. Furthermore, many of the former military bases are now open as tourist spots. This keeps interest in the town alive, and, subsequently, creates an always busy area with conventions, meetings, gatherings, military weddings, and other events that require the services of hog roast Gosport. We consider ourselves both privileged and honoured to be serving our delectable dishes to the greatest our military has to offer, in both the past and the future. When Gosport hosts a military event, we are glad that we are available to offer the highest quality hog roasts.
Hog Roast Gosport Leaders In Our Field
With the flavours we provide, and the atmosphere and camaraderie that the appearance of our unique hog roast hire Gosport brings to any party, we are confident that we can add that extra something to your gathering. With traditional fare, with that little twist that makes us different, what could be more suited to a military shindig? Our food, our service, and our overall package and polite, helpful staff strives to meet with military standards at all times. We won't disappoint as our service is one we are very proud of and we enjoy what we do which is what makes it such a pleasure to be a hog roast Gosport caterer. Traditional Fayres are one of my favourite places to caterer at both at Summer time and Christmas time the smell of the pig cooking away brings in so much attraction from the passer-bys which is great for us because as usual we love to see people enjoy our food as much as we love to take our time cooking it from scratch.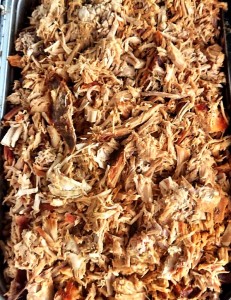 Whatever the function you have coming up in Gosport, you can rest assured that with the catering services of the hog roast hire Gosport company, all who attend will be left with a smile on their faces and a full stomach. Hire Spitting Pig us today as we have so many different styles of packages for you to select form you will be spoilt for choice when it comes to choosing a menu for your guests, we have quite a range of meats that are able to cook on our machines so there are no limits when it comes to the meat option and don't worry if you have a few veggie eaters attending we have a few different dishes for them too so they too will be spoilt for choice and will be very happy at the night that they have not been left out.