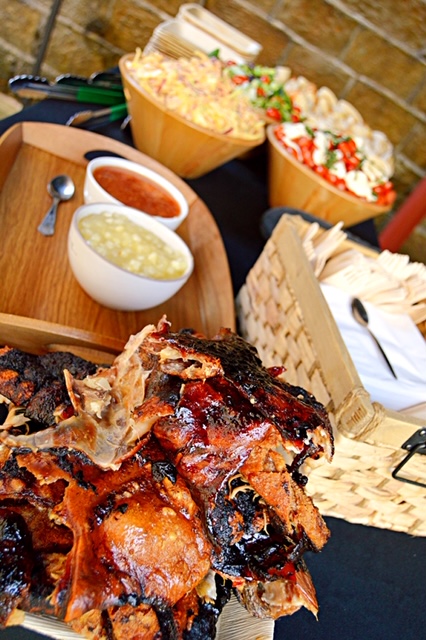 Situated on the border of the South Downs and a stopping point on the famous Pilgrim's Way walking route, Four Marks is the ideal location for enjoying the great outdoors. If you would love to host an outdoor event to make the most of the village's lovely setting but you are concerned that catering may be an issue, think again. Here at Hog Roast Four Marks, we are the local leading experts in hog roast catering, and we are incredibly experienced in all aspects of mobile event catering. We have a very flexible approach to catering, and we pride ourselves on our ability to consistently provide restaurant-standard food in any location. Our versatile catering team and advanced cooking equipment allows us to access and cook in any type of outdoor location or indoor venue without us ever taking short cuts in our preparation methods or having to rely on help from third parties. We always make every part of our varied menus from scratch on-site, regardless of where we are catering, the nature of the event or how many diners we are cooking for, and we only ever use the highest quality local produce and ethically reared meat in all of our dishes.
Catering Made Simple With Hog Roast Four Marks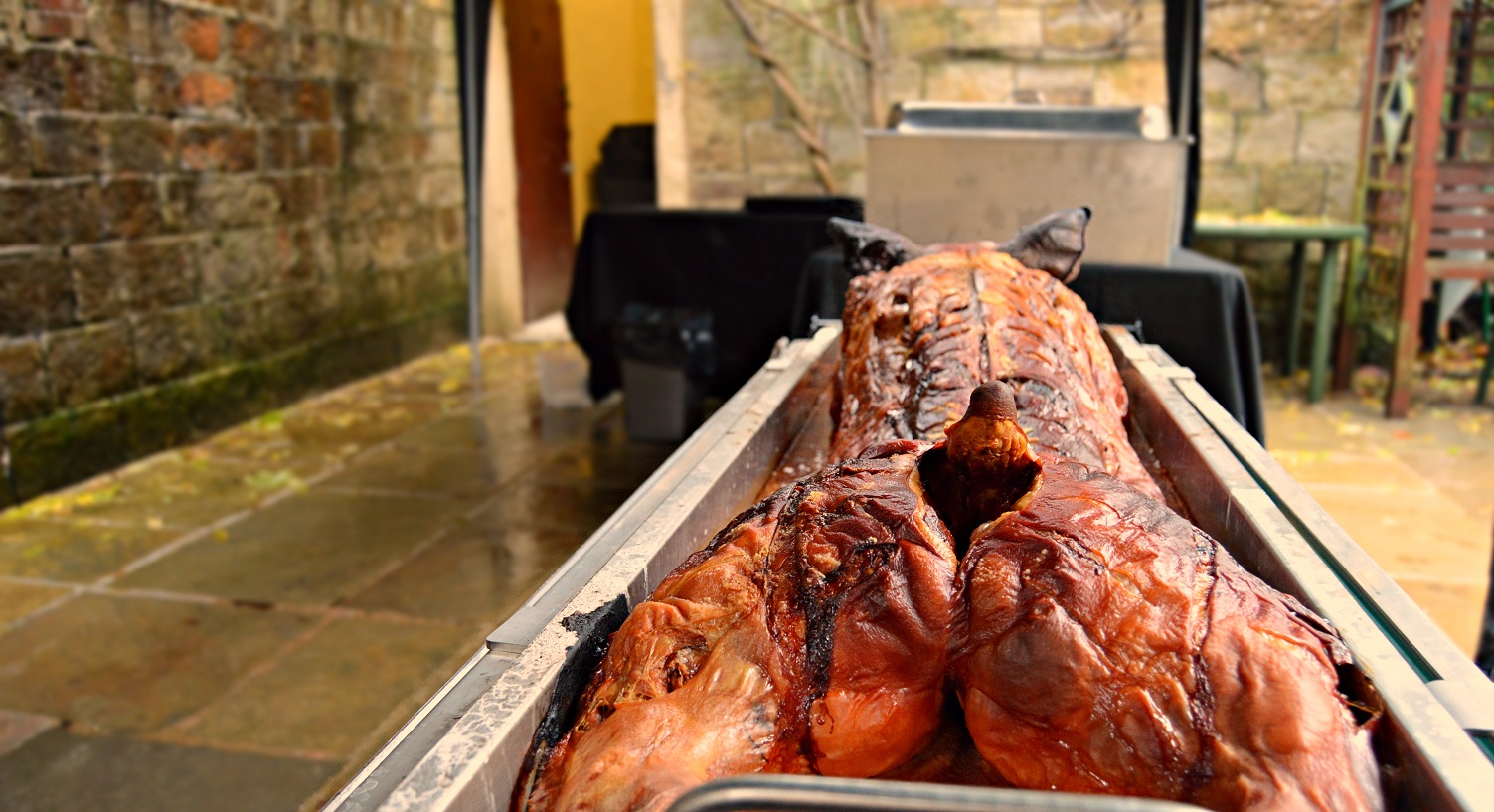 The Hog Roast Four Marks team aren't just super-flexible when it comes to the type of locations that we can cook in. The scope and variety of our menus also makes our food suitable for any occasion including community events, private parties and wedding receptions. We offer an inventive array of buffet and 3 course menus that all include a selection of different slow roasted meats if you would prefer an alternative to pork, in addition to flavoursome vegetarian and vegan options. For extra special occasions we can also provide a canape welcome reception along with full table service from our own on-site events team if you opt for a more formal 3 course meal.
If you want great food served to you in your favourite location in Four Marks, and menu packed with dishes that will suit all tastes and diets, get in touch with us here at Hog Roast Four Marks to learn more about how we can meet all of your event catering requirements.