A study by the Halifax in 2011 voted Fleet as the best place to live in the United Kingdom. Fleet can be found in Hampshire surrounded by pretty villages and towns. The name may come from a French Norman term La Flete which can mean shallow water which could refer to Fleet pond. In the 1800s Fleet was the destination for a day out especially for the gentry some of whom later settled there. Visitors would also go there for ice skating on the pond in winter. Fleet is now known for the Fleet Pond Nature Reserve and the Basingstoke Canal which runs through it.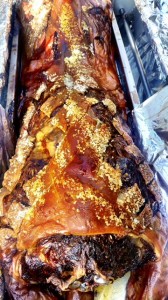 Hog roast Fleet is well known for its standard of hog roasts and attention to detail. We have a range of menus ranging from hog on a roll to a selection of meats with accompaniments including handmade burgers suitable for private parties. Our menus include vegetarian options and can include fish and the menu ranges from hog roast to free range chickens. We cover anything from corporate events to weddings we supply the staff including a chef and waiting on staff if required. We can offer drinks on arrival; six canapés, a starter, two main courses, a choice of 3 salads, seasonable vegetables and 2 types of potatoes for example wedge potatoes and a pudding. At hog roast Fleet we can offer you a range of menus dependant on the occasion and your price range. We can even do a menu especially tailored to your requirements. To apply you can either complete a form on the website or give us a call we will then send you a range of menus and quotes. We can discuss the menu over a coffee. A hog roast as the centrepiece complements any event or party.
Hog roast hire Fleet can also offer hog roast machines maybe you have been to a hog roast before or just fancy doing it yourself. The machines we offer have all been tried and tested and meet CE standards and we have different sizes for the smaller or larger event. We can even supply the meat or you may want to get it yourself and the best thing is that a hog roast machine is not complicated. We deliver it and show you how to use it and pick it up when you have finished with it. The meat is cooked in its own juices so it virtually cooks itself or we do have one more trick up our sleeves it can be turned into an oven. As an oven you pop the hog roast or meat in the oven and leave it to cook either way, it leaves plenty of time for you to socialise with your guests. Any type of meat can be cooked in a machine; it is portable and easy to assemble. Let hog roast hire Fleet get your event off to a smashing start we deliver, demonstrate and disappear. We are also well known in the area for our listening ear and have excellent friendly staff ready to help you. You may decide to use the Harlington Centre in Fleet for an event, a local pub or your back garden it is your choice.
Hog Roast Fleet Leaders In Our Field
Lets think about things to do in Fleet how about a drink there are 9 public houses to choose from and you may want something to eat try the Prince Arthur pub. It is named after a son of Queen Victoria served in a nearby army camp as the commanding officer. Prince Arthur lived in Fleet and the pub was built on the site of the first shop in Fleet. In the summer there is a carnival and lights at Christmas. Jeremy Metcalfe born on 9 April 1988 in Fleet became a well known British motor racing driver and Fleet also boasts several actors.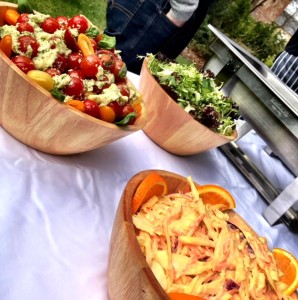 Fancy a day out try walking, fishing or boating along Basingstoke Canal. Fleet Pond Nature Reserve is the largest lake in Hampshire containing birds; flowers, fish and animals. For those arty types try the Harlington Centre it has shows for children and adults and function rooms. There is a market every Saturday in Fleet or do you enjoy things that go bump in the night try Bagwell Lane. This lane is haunted by the White Lady sometimes she crosses a field and disappears into a pond. No one knows who she is. We will await your call and raise a glass the hog roast team can't wait to meet you.